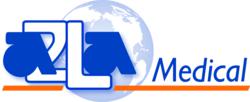 "It was the most thorough assessment we at NLS have ever experienced and a true challenge for excellence." -Nationwide Laboratory Services
Frederick, MD (PRWEB) September 12, 2012
The American Association for Laboratory Accreditation (A2LA) has accredited Nationwide Laboratory Services to two international standards: ISO 15189 and ISO/IEC 17025. ISO 15189 was written specifically for medical laboratories and contains particular requirements that are specific to the medical industry. ISO/IEC 17025 outlines the general requirements for the competence of testing and calibration laboratories. When combined, these standards complement each other and lead to optimal quality in the individual laboratory and in the organization as a whole. A2LA offers the only U.S.-based, internationally-recognized ISO 15189 accreditation program. In addition, A2LA is the only accreditation body in the U.S. with the resources and infrastructure readily available to accredit an organization to both ISO 15189 and ISO/IEC 17025.
Nationwide Laboratory Services, located in Ft. Lauderdale, Florida, is the largest, independent, non-aligned specialty laboratory in the dialysis industry. Along with their A2LA accreditation, they are also COLA-accredited, CLIA-compliant and licensed by at least half a dozen states. Nationwide Laboratory Services is proud to have completed the rigorous A2LA accreditation process for both standards. Utilizing these complementary standards together brings their organization to a new plane of quality assurance and management.
About A2LA:
A2LA is a private, non-profit membership association, established in 1978. A2LA's primary mission is to provide comprehensive accreditation programs. Accreditation to ISO 15189 (Medical Laboratories – Particular Requirements for Quality and Competence) is one of A2LA's many offered programs. A2LA also offers programs for accreditation of testing and calibration laboratories, inspection bodies, proficiency testing providers, reference material producers and product certification bodies. Information on accreditation programs, training and membership may be found on our website (http://www.A2LA.org), Facebook (http://www.Facebook.com/A2LAAccreditation), and Twitter (http://www.Twitter.com/A2LA_).