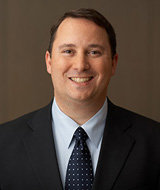 Valley Forge, PA (PRWEB) September 12, 2012
RatnerPrestia is pleased to announce that Brian S. Seal has joined the Washington, D.C. office as Counsel, practicing in patent litigation. For the past three years, Seal has been the managing attorney of Highbury Chapman LLC, where he specialized in patent litigation covering telecommunications and electronics. From 2001 to 2009, he was a patent litigator at Howrey LLP, where his experience covered a wide range of technologies, including wireless telecommunications, interactive voice response technology, business intelligence systems, electronic billing systems, memory integrated circuits, semiconductor-based accelerometers, and the design and manufacturing of golf balls.
Seal has been a part of the D.C. Bar Association since 2001 and is admitted to practice before the Supreme Court of the United States and the U.S. Court of Appeals for the Federal Circuit. He spent a year as Chair of the Patent, Trademark and Copyright Section in both the Federal Circuit Committee and Amicus Committee. Seal has been a member of the American Intellectual Property Law Association as well as the American Bar Association since 2001. Seal earned his J.D. degree in 2000 from the University of Alabama and received his B.A. at the University of Virginia in 1997.
RatnerPrestia's practice is devoted exclusively to intellectual property law. With extensive and diverse legal, technical and corporate backgrounds, its professionals provide practical, cost-effective, business-oriented counseling to a wide range of international and domestic clients. It also represents clients in essentially all courts and patent and trademark offices. RatnerPrestia is a full service IP firm with a 30 year proven track record of success. For additional information, visit http://www.RatnerPrestia.com.