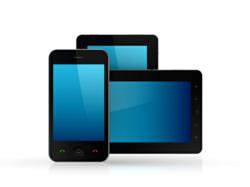 Just imagine missing out on a digital "smoking gun" because mobile device evidence was overlooked or totally unaccounted for. It could certainly make for one angry bird if a matter finds its way into the legal arena.
New York, NY (PRWEB) September 17, 2012
On-the-go computing lifestyles are more commonplace than ever before. Whether it's surfing the web, emailing, texting, taking pictures, recording video, tweeting or keeping up with the latest events on a social networking site like Facebook, and yes, even good old-fashioned phone calls, smartphones and tablets like the popular iPad have become increasingly intertwined with everyday life for both work and leisure. And with the raw computing power and storage capacity some of these devices possess, the chance that important digital evidence may exist on the mobile devices has never been greater. Just imagine missing out on a digital "smoking gun" because mobile device evidence was overlooked or totally unaccounted for. It could certainly make for one angry bird if a matter finds its way into the legal arena.
Global Digital Forensics has helped countless clients successfully handle their digital evidence and Electronic Discovery (eDiscovery) needs involving evidence stemming from almost any type of media imaginable. And with so much activity being performed on digital mobile devices, this expertise will prove highly beneficial when evidence on a smartphone or tablet could be the lynchpin of a case.
Joe Caruso, founder and CEO/CTO of Global Digital Forensics, has seen just how invaluable evidence from mobile devices can be in a legal matter, and he has also seen the disastrous consequences that unfold when evidence from these devices is not properly identified, acquired, preserved, analyzed and produced.
"Mobile digital devices these days are almost like a living history for some individuals, from electronic correspondence and Web surfing habits, to pictures and videos which can tell an entire story on their own," said Caruso. Then he added, "And many mobile device users simply don't realize that digital evidence can still be there even after texts, emails, documents and photos are deleted. Not to mention other revealing information which can also often be retrieved, like information needed to build important timelines, and sometimes even geographic GPS information recorded by certain devices which can tell almost exactly where the device was when certain actions were performed. We recently had a case involving some 'naughty' photographs and we were able to determine not only when they were taken, but where, which in that particular case was exactly the smoking gun needed for a successful prosecution."
"Unfortunately however, far too often these devices get overlooked, partly because of confusion surrounding the process and cost involved in correctly acquiring and analyzing data from mobile devices, and partly because they are just not considered as evidence rich as a standard PC or laptop – old school thinking that still dominates the legal landscape sometimes. So when summer started we made a decision to try to help clients get on the mobile device forensics bandwagon and introduced a new flat-rate pricing special which is basically at cost. It got a great response and opened the door for new clients to get first hand experience in how we operate, the knowledge level and competence we bring to the table and the arsenal at our disposal to handle any and all needs relating to computer forensics and digital evidence, no matter where the digital trail leads, and of course a lot of useful evidence collected for our clients for the matters they already had at hand. So for now, we decided to keep this introductory pricing through September."
So whether you are looking for incriminating or substantiating evidence from text messages, emails, pictures, video, documents or other files, or you have an issue with mobile spyware, or other installed software, Global Digital Forensics can help you get the real answers while always using industry proven and accepted methods and procedures. And because Global Digital Forensics is highly experienced in virtually any type of digital media, should the trail lead to networks, mainframes, webmail or even social networking sites, GDF can seamlessly transition to help clients find and make the most out of virtually any type of electronic evidence involved, wherever it resides
.*Global Digital Forensics is a recognized leader in the fields of computer forensics, eDiscovery and cyber security. To speak with a digital evidence specialist about flat-rate mobile device forensics, or any other computer forensics, eDsicovery or cyber security needs involving Electronically Stored Information (ESI), call 1-800-868-8189 anytime 24/7, or visit http://www.evestigate.com for more information.