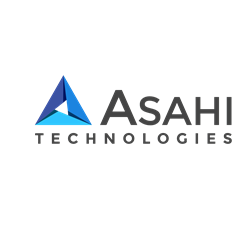 The popularity of Twilio is such that even popular companies like Wal-Mart, airbnb and intuit use Twilio in their web services
(PRWEB) September 10, 2012
With more than 100,000 registered developers around the world, Twilio has been the most popular open source cloud API for voice and text communication. The tool allows programmers to develop software that lets users make and receive phone calls, text messages with its web service API's. And to help businesses access Twilio advantages, Asahi Technologies recently announced its Twilio API development and integration services in New York.
Some popular features and advantages of using Twilio cloud service include voice chat, mobile gaming and cheap international calls. With capability to interconnect in over 1,000 carriers in more than 150 countries and supporting other widely used languages like Arabic, Chinese and Japanese, Twilio is growing as a dominant global communication service provider. "The popularity of Twilio is such that even popular companies like Wal-Mart, airbnb and intuit use Twilio in their web services" said Vinod Subbaiah, CEO of Asahi Technologies a vocal supporter of Twilio cloud services.
Another advantage of Twilio is its billing services, they are accessed by HTTP and are billed based on usage. The company recently announced compatibility with Mac devices using iOS SDK, the kit allows any iOS app to send and receive voice calls over Wi-Fi and 3G at considerably lower cost than traditional calling.
"Asahi Technologies has already delivered cutting edge Twilio solutions for many clients across United States. We have made text and voice based communication systems from one geographical location to another end just like an email" added Vinod on the proven track record of Asahi Technologies in delivering Twilio products.
About Twilio
Twilio offers developers a powerful API for phone services to make and receive phone calls, and send and receive text messages. Their product allows programmers to more easily integrate various communication methods into their software and programs. Twilit allows developers to use their existing web development skills, existing code, existing servers, existing databases and existing karma to solve these communication problems quickly and reliably.
About Asahi Technologies
Asahi Technologies is a New York based web design and development firm that provides software consulting and Web solutions to small and medium level businesses all across North America. Asahi Technologies specializes in responsive design, cloud computing, online marketing, mobile application development and open source technologies. Under the leadership of Mr. Vinod Subbaiah, who himself started his career as a software programmer, Asahi Technologies' team comprises of experienced software professionals having extensive knowledge of technology with B2C and B2B operations. The firm's headquarters is located in New York City, NY.