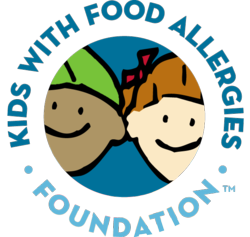 The event will include a walk inside the Plymouth Meeting Mall, followed by music and entertainment for children, exhibitor tables, and book signings by two food allergy book authors.
Doylestown, PA (PRWEB) September 07, 2012
Kids With Food Allergies Foundation, a national charity, will hold its fourth annual Strides for Safe Kids Mall Walk and Expo this Sunday, September 9th, at the Plymouth Mall, from 10:00 a.m. to 1:00 p.m. The yearly event will include the awarding of a certificate of appreciation to Representative Thomas Murt (152nd Legislative District, Pennsylvania) for his past and current legislative efforts to protect children with food allergies in schools. Representative Murt is a co-sponsor of PA House Bill 2067, "School Access to Emergency Epinephrine."
Currently, Pennsylvania schools are prohibited from administering injectable epinephrine unless the student has a prescription on file at school. This type of legislation is designed to offer a way to provide life-saving treatment to any student who suffers anaphylaxis at school, including those with no prior history of allergic reactions.
At the mall, there will be a "Keep All Students with Allergies Safe" advocacy station where families can learn more about undesignated epinephrine legislation. Rep. Murt will give a brief overview of PA House Bill 2067, and there will be posters for children to sign in support of state and federal legislative efforts. Those posters will then be forwarded to key state and federal legislators.
After the brief award ceremony, the mall walk with begin followed by the live music of Kyle Dine, a singer/songwriter whose mission is to create "fun food allergy music to educate and empower children over their food allergies, helping to keep them safe." Dine himself has multiple food allergies.
Sponsors and vendors will have exhibit tables during the event where attendees can sample allergy- friendly food, have books signed by food allergy coach, author and advocate Sloane Miller for her book Allergic Girl, and Colette Martin, for her book, Learning to Bake Allergen Free, and more.
Sponsors for the event include Mylan, Elecare, Neocate, uKnow Peanut, Sunbutter, Applegate, Medical ID Marketplace, Whole Foods Market and HomeFree. Event is presented by PREIT Cares and Plymouth Meeting Mall.
For more information and to register, go to http://www.kidswithfoodallergies.org or call 215-230-5394.