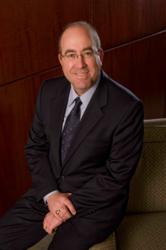 Los Angeles, CA (PRWEB) September 07, 2012
Howard Ehrenberg is a partner at SulmeyerKupetz, with offices in Los Angeles and Newport Beach, and is the newest member of the elite Haute Living Haute Lawyer Network. An exclusive invitation-only professional network, only the most venerated attorneys make up this successful and sophisticated circle. Ehrenberg was handpicked for his exceptional skill in general litigation, out of court debt restructurings, bankruptcy, commercial and business litigation, and negotiations and implementations of complex Chapter 11 plans. Haute Living Magazine will feature Ehrenberg as an exclusive Haute Lawyer.
About Haute Lawyer
The exclusive Haute Lawyer network serves as every reader's inside connection to the most established and venerated attorneys across the United States. A constantly growing professional network, members join on an invitation-only basis to ensure only the best are represented on the site. Haute Lawyer is also a buzzing source for legal news; the blog aims to educate readers on current events from the most newsworthy corporate showdowns to celebrity suits. Experts in the field pen their own posts on the latest updates, high-profile cases, and exclusive information, bringing value and inimitability to the page. Stay in the know with http://www.hautelawyer.com.
About Howard Ehrenberg
Mr. Ehrenberg has been a member of the Chapter 7 Bankruptcy Panel of Trustees, appointed by the Office of the United States Trustee since 1995, and is a Credentialed State Court Receiver. He is certified as a Business Bankruptcy Law Specialist by the American Bankruptcy Board of Certification. With more than a 60-year legacy, Ehrenberg's firm is one of the premier financial restructuring and litigation firms in California, with an emphasis on dispute resolution arising out of commercial disputes, and insolvency and bankruptcy matters. For more information on Ehrenberg and his colleagues, visit http://www.sulmeyerlaw.com/