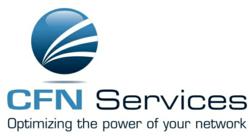 Herndon, VA (PRWEB) September 10, 2012
CFN Services, Inc. (http://www.cfnservices.com), a leading provider of managed automated trading enablement services, announced today that Certichron, a global provider of network synchronization and time data products, has deployed its network synchronization and time-stamping services on CFN Services' Alpha Platform™, the company's global, private cloud for ultra-low-latency market data delivery and trade execution. With its CertifiedTime™ product, Certichron will enable full OATS 7430/7440 compliance, at (and between) key trading venues located at 350 Cermak and 755 Secaucus as a part of an industry-wide effort to provide the most precise time available everywhere.
With this partnership, CFN's Alpha Platform will provide the ability to incorporate CertifiedTime's time stamping, offering trading firms a distinct competitive advantage. Because it utilizes the Timebase operated and maintained by the National Institute of Standards and Technology (NIST), Certichron's precision NIST UTC (Coordinated Universal Time) services extend the performance of NIST's Internet Time Service (ITS) servers to meet the rigorous needs of the U.S. and Global Securities Infrastructure providing the only sub-nanosecond source of UTC (NIST) available today in the trading framework.
"With Certichron's presence in Chicago and New Jersey, the Alpha Platform will help expand our reach to a broader, global audience," said Todd Glassey, CTO, Certichron. "As the regulatory and business requirements continue to develop, high precision time data services will be key for all trading firms including high frequency traders," added Glassey.
Certichron provides a more accurate sub-nanosecond UTC (NIST) time for securities and financial system operations. Certichron clients' take time directly from and peer against Federal Systems as part of the PNT (positioning, navigation and timing) ground segment itself  implementing the strongest regulatory compliance model today. Additionally, Certichron's expanded NIST ITS services include its new 10Gigabit Time Service Delivery Program and reference UTC (NIST) over Peer-to-Peer (PTP) at the Exchange Perimeters to facilitate proper event recording and evidence generation.
For years, financial services customers have relied upon GPS time stamping, which presents limitations, such as verification issues due to its one-directional nature and disruptions from weather or atmospheric conditions.
"Time matters. With this partnership, CFN can provide NIST-verified time to globally-dispersed customers through the Alpha Platform," said Brad O'Brien, Vice President Development, CFN Services. "We are pleased to partner with Certichron bringing compliance capabilities to the Alpha Platform and reinforcing our commitment to providing enhanced solutions to our customers operating in today's highly competitive financial markets."
The inclusion of Certichron in the Alpha Alliance™ enables trading firms to synchronize their network and provide time-stamping to validate precisely when transactions occur. CFN's Alpha Alliance includes leading-edge technology and trading ecosystem providers such as Certichron that have set a standard of excellence by providing their best-of-breed trading applications on CFN's Alpha Platform, the company's global, high-performance trading platform that accelerates trading performance.
Additional Alpha Platform sites currently planned for 2012 deployment of Certichron network synchronization and time-stamping services include additional major trading exchanges in Chicago and NJ/NY along with exchanges in the UK, Sao Paolo, Frankfurt, Tokyo and other locations in Asia.
About Certichron
Certichron operates nine Regional Timing Centers across the United States that provides laboratory-grade, low-latency time data access to the U.S. National Timebase on a massive scale for network synchronization and time stamping.
From single sites to enterprise adopters, Certichron's timing solutions extend basic time-keeping into an evidence partnership with a commercial-grade time service and provide open-access and carrier-neutral access to NIST UTC services for all commercial applications. Certichron sees the addition of CertifiedTime to CFN's leading Alpha platform as a full integration of NIST UTC as a component of the Alpha Audit Profile and Security Standard.
For more information visit http://www.certichron.com.
About CFN Services in the Global Financial Markets
CFN Services is a leading provider of automated trading enablement services that improve trading performance for some of the world's most sophisticated financial markets participants. CFN developed the Alpha Platform™, a high-performance, global cloud for ultra-low- latency, market data delivery and trade execution across key liquidity venues and major asset classes worldwide. Buy-side, sell-side and trading application providers leverage CFN's global, low-latency networks and proximity-hosted infrastructure to seamlessly integrate proprietary and best-of-breed trading applications. For more information about CFN's infrastructure services and managed trading solutions, please visit: http://www.cfnservices.com/alphaplatform.
About CFN Services
CFN Services provides high-performance network and application delivery solutions for real-time, mission-critical applications. Leveraging FiberSource®, CFN's global network optimization platform, the company deploys and manages low-latency networks and private cloud solutions to cost-effectively improve application performance in distributed IT environments. CFN's global cloud platform connects more than 70 leading data centers across North and South America, Europe and Asia. For more information, please visit: http://www.cfnservices.com.
###