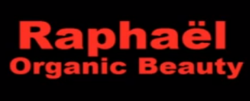 I want to celebrate real, natural, organic beauty.
Toronto, Canada (PRWEB) September 11, 2012
Raphael has no intention of being just another adult magazine. In fact, its creator, Toronto entrepreneur Raphael Kojokaro, is determined to revolutionize them. Not by shocking readers, but by focusing on what he – and, he believes, other men with discriminating tastes – really want: women with natural, organic beauty, not surgically-enhanced Barbie dolls. No nips, tucks, silicone or ink. Raphael is an artful magazine that leaves something to the imagination, one that subscribers would be proud to set out on their coffee tables. Magazines of this quality don't just make themselves, so Kojokaro has taken to the online funding platform indiegogo.com to amass a community of supporters – not just for funding, but to involve Raphael's potential subscribers directly in the project by including them in its creation.
"Barbie doll fatigue" is something Kojokaro knows well. "My ex," he explains, "is a life-sized plastic Barbie doll. Everything on her, from her nose to her breast to her hair to her lips, is fake." The high-maintenance lifestyle became too much to bear. "I promised myself I would never date another plastic woman," he says. "Instead, I want to celebrate real, natural, organic beauty with my magazine."
Raphael models, he promises, are a rare breed for the Adult market. You won't find surgically-augmented bodies and faces, piercings or tattoos, or heavy, unnatural makeup. There is no full nudity. "The photographs are artistic, not pornographic," Kojokaro says. The physical magazine, available by membership only, will be released quarterly; an interactive website offers fresh content between issues.
Indiegogo contributors will have the opportunity to join Kojokaro on his journey to make Raphael a reality. Contributor perks include access to live behind-the-scenes feeds, live online Q&As with the models, feedback sessions that allow members participate in the process, access to an exclusive members-only online community, and invites to gala events around the globe. You don't have to be a high roller to get the benefits: any donation of $25 or more will bring full access.
To get involved, and to learn more about the Raphael project, visit For more information, visit indiegogo.com/projects/221440, goraphael.com, or Raphael's Facebook page.
ABOUT Raphael Magazine
The first organic beauty adult magazine, Raphael is the brainchild of Raphael Kojokaro. A marketing professional and entrepreneur, he was exonerated of charges related to a falsely reported business deal in 2007, and has been fighting his way back ever since. After building a successful business on his own, he decided to pursue his dream of magazine for men who are tired of the extremes many women go through in the name of "beauty" – and to show that he would not hide in shame after his hellish ordeal, he decided to name his magazine after himself.