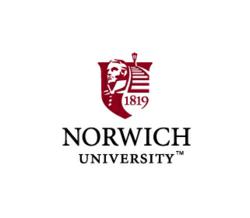 Northfield, VT (PRWEB) September 07, 2012
A new Norfolk, Mass. elementary school will be dedicated this weekend and formally named in part for a Norwich University alumnus and Norfolk native, Adam Kennedy, who was killed in Iraq in 2007.
At the age of 25, SGT Adam Kennedy '04, US Army, of Norfolk, Mass, was killed during his first tour of duty in Iraq from an improvised explosive device south of Baghdad on Sunday April 8, 2007. Kennedy was a member of the 4th Brigade, 25th Infantry Division out of Fort Richardson, Alaska. At Norwich, Kennedy was a Computer Science major active in Maroon and Gold Key, Mountain and Cold Weather Company, and Semper Fidelis Society. As a member of the Corp of Cadets he served as a corporal cadre, platoon sergeant and academic officer.
In addition to family members, five Norwich University students who are members of Mountain and Cold Weather (MCW) Company, will honor their fallen classmate Saturday at the dedication of the Freeman-Kennedy School.
On Saturday, Sept. 8 at 10 a.m. the Norwich students, including C/1SG Matthew Blanchard, of Framingham, will perform a flag detail during the formal dedication of the Freeman-Kennedy School, located on Boardman Street beside the Freeman-Centennial School, the building the new school is replacing and Kennedy's alma mater.
Norwich University is a diversified academic institution that educates traditional-age students and adults in a Corps of Cadets and as civilians. Norwich offers a broad selection of traditional and distance-learning programs culminating in Baccalaureate and Graduate Degrees. Founded in 1819 by Captain Alden Partridge of the U.S. Army, Norwich University is the oldest private military college in the United States of America and the birthplace of our nation's Reserve Officers' Training Corps (ROTC). http://www.norwich.edu