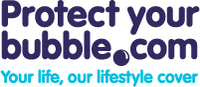 (PRWEB UK) 13 September 2012
With smartphones proving to be increasingly popular, especially amongst students, nobody is very far from the latest Facebook update.
Mobile phones, such as the iPhone 4S and Samsung Galaxy S3 offer a quick and easy way to browse the internet when a computer or tablet isn't accessible, or an internet or WiFi connection isn't available.
A recent survey by UCAS found that browsing the web on smartphones is very common amongst students, with, perhaps unsurprisingly, accessing social networks being the most popular usage.
However, there's also other areas which students are keen to tap into when using their smartphones. For instance, over 20% said they regularly viewed news websites, while 12% browsed sport websites on their devices.
Students also spend a large amount of time browsing on the internet. The most common response collected from UCAS was that, on average, students spend 2-4 hours every day browsing the web. 1-2 hours wasn't too far behind, suggesting that almost every student is engaging with the web in some way on a daily basis. It should also be noted that some students admitted to spending more than six hours a day logged on.
Social networks are pretty varied nowadays, but it will come as no surprise to learn that Facebook is currently the most popular among students, with over 90% of respondents belonging to the network. Twitter is becoming more popular, with nearly a third of students also having an account for this site. Older networks, such as Friends Reunited and Bebo are visited by very few students, while old favourite MySpace has dropped all the way down to less than 10% of students using it.
GooglePlus is faring reasonably well for a newer network, with around 11% of students saying they had an account, however it's interesting to see whether this will continue to increase in years to come.
Students also have their own specific social networks, with The Student Room being accessed by more than 10% of those questioned in the survey. Career conscious students are already adding their details to professional network LinkedIn, with around 4% of students having their own profile.
However a student chooses to use their mobile phone, it's incredibly important that these expensive devices are insured. Protect Your Bubble is a specialist mobile phone insurance provider, with great value insurance starting from as little as £1.49 a month.
About Protect your bubble:
Protect your bubble is a specialist online gadget insurance provider, offering low-cost insurance cover for iPhones, Smartphones, iPads, laptops, tablet PC's and more. Quotes can be obtained for your gadgets via the following URLs:
Gadget Insurance: http://uk.protectyourbubble.com/gadget-insurance/
iPhone Insurance: http://uk.protectyourbubble.com/ip-iphone-insurance.html
Laptop Insurance: http://uk.protectyourbubble.com/li-laptop-insurance.html
Find Protect your bubble UK on the following social networks:
Facebook: facebook.com/ProtectYourBubble
Twitter: twitter.com/protectyrbubble
YouTube: youtube.com/protectyourbubble