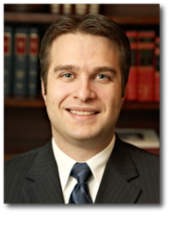 With the Tulsa economy showing signs of recover, now is a great time to eliminate debt through bankruptcy and start over
Tulsa, Oklahoma (PRWEB) September 11, 2012
Bankruptcy is a difficult choice to make. However, those with high levels of debt in Tulsa can feel confident filing bankruptcy as the Tulsa economy shows signs of economic improvements over national averages.
Since the Great Recession began in 2007, U.S. bankruptcy filings and unemployment rates have remained stubbornly high. With the August 2012 jobs report showing a measly 96,000 jobs created and unemployment hovering around 8.1% for the last 43 months, some people doubt the economic outlook of the U.S. Many wonder if bankruptcy can help them if the future economic outlook remains bleak.
On the bright side, August 2012 data shows that Tulsa has a great economic future outlook. Tulsa has consistently had a lower unemployment rate than the national average. August 2012 data shows that things are getting even better. In August 2011 the Tulsa unemployment rate was at 6.9%. It has consistently fallen to a new low, 5.1% as of August 2012. What does this mean? It means that those living in Tulsa have a better chance at regaining financial stability than the rest of the country.
In short, now is a great time to get a fresh start with debt and finances. Bankruptcy can only help when the future financial outlook is better than the past. Many choose to not file Tulsa bankruptcy because they doubt whether their financial options after bankruptcy will be good. With the Tulsa economy showing signs of job growth and economic recovery, those filing bankruptcy can have confidence that once they eliminate their debt they can have better financial opportunities in the future.
The Tulsa Bankruptcy Firm has been a leader in helping Tulsa residents file bankruptcy. Since 2008 they have helped hundreds of individuals file. They believe that because the Tulsa economy is improving, now is a great time to eliminate debt through Tulsa bankruptcy and get a fresh start.