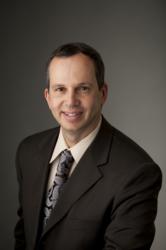 Middletown, NY (PRWEB) September 07, 2012
Dr. Ofer Jacobowitz, M.D., PhD. FAASM, FAAOA, a partner at Hudson Valley Ear, Nose & Throat, P.C., was recently elected Chair for the Sleep Related Breathing Disorders section of the American Academy of Sleep Medicine. The section provides a forum for all aspects of Sleep Related Breathing Disorders, and their various treatment options related to upper airway surgeries, oral appliances, and positive-airway pressure devices. He was also named Chair of the all the Membership Sections of the American Academy of Sleep Medicine. Dr. Jacobowitz will remain in the position for 1-3 years.
Dr. Jacobowitz is an expert in the medical and surgical treatment of obstructive sleep apnea and is among a small number of ear, nose, and throat surgeons nationwide who sub-specialize in sleep disorders. He is board-certified in sleep medicine and serves as associate director of the Center for Sleep Medicine at Orange Regional Medical Center. For snoring treatment, Dr. Jacobowitz is highly experienced in the pillar procedure, performed in-office under local anesthesia. For sleep apnea he offers CPAP, oral appliance and advanced surgical treatments. He performs DISE (drug-induced sleep endoscopy) to locate and focus treatment on the areas in the patient's throat that are causing obstruction to breathing and snoring.
Dr. Jacobowitz also performs advanced endoscopic sinus surgery, conventional and minimally-invasive thyroid and parathyroid surgery, head and neck cancer surgery, and manages adults and children with allergies, as the director of the allergy department at Hudson Valley ENT. He is an assistant professor at Columbia/ New York Presbyterian. His position as an attending physician in the department of otolaryngology at Mount Sinai hospital enables him to treat patients both locally as well as in New York City.
Hudson Valley Ear, Nose & Throat, P.C. is located at 75 Crystal Run Road, Building B, Suite 220, Middletown, NY. For more information, please call 888.350.1368 (ENT) or visit http://www.hudsonvalleyent.com.
About Hudson Valley Ear, Nose & Throat
Hudson Valley Ear, Nose & Throat, P.C., has been redefining the healthcare experience in the Hudson Valley for more than ten years. Its board-certified physicians, supported by licensed audiologists and dedicated staff, have established a reputation for superior care in treating patients with allergies, thyroid and parathyroid disorders, hearing and balance disorders, nasal and sinus disease, head and neck cancer, sleep apnea, snoring, and pediatric ear and throat disorders. Hudson Valley Ear, Nose & Throat utilizes advanced technology to make the patient experience as efficient, comfortable, and caring as possible.