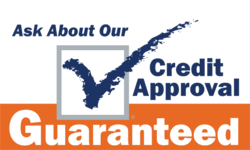 It doesn't matter whether car buyers have perfect, average, poor or no credit, as everyone - even those who have filed bankruptcy - can get approved at NJ State Auto.
Jersey City, New Jersey (PRWEB) September 07, 2012
Buying a vehicle is a major investment that typically requires a car shopper to secure auto financing in order to fund the purchase. This can be a lengthy and confusing process, but it does not have to be. Drivers in the market for used models can head to NJ State Auto Auction, which not only has four football fields of cars, trucks and SUVs to choose from, but also offers financing and guaranteed credit approval.
Since 1994, NJ Auto Auction has been assisting drivers find reliable pre-owned vehicles for less. Every Saturday, the dealer holds an auction that is open to the public, and interested buyers can browse the selection on weekdays. They can also view available vehicles online, and from the website, prospective buyers can fill out an online loan application. Those who need further assistance can call 201-200-1100 set up an appointment to talk to one of NJ Public Auction's employees about loan options for interest rates, monthly payments and more.
It doesn't matter whether car buyers have perfect, average, poor or no credit, as everyone - even those who have filed bankruptcy - can get approved at NJ State Auto. This is made possible due to a partnership with the Credit Acceptance Corp., which provides loan approval in less than a minute. NJ Auto Auction also partners with a number of other banks to ensure a customer will be approved for a loan, including BMW Financial Services, TD Auto Finance, Chase Auto Loans and more.
"We are partnered with many banks that will guarantee credit approval," said Don Tozer, manager of internet sales for New Jersey State Auto. "Banks have been so restrictive over the past few years, so we are proud to say we are able to accept all credit."
Car loans are not just good for financing a purchase, but they can also help individuals build or repair their credit. Making monthly payments on time and in full is a great step toward rebuilding a credit score. It is especially important for borrowers to get loans that fit their budget, which also encompasses paying for gas, car insurance, maintenance and repairs.
One way to reduce the size of a loan is to make a down payment. Buyers who already own cars can consider trading their current models in and using the funds toward their next purchase. This will reduce the amount of taxes that will be required for the purchase and allow car buyers to apply for smaller, more manageable loans. Using cash to put toward a down payment of a vehicle does not exempt buyers from taxes on the overall price of the car, but it can still help reduce the size of the auto loan. This can translate to lower monthly payments or a shorter loan period.
No matter what an individual's credit score may be, he or she will have no trouble getting approved for an auto loan at New Jersey State Auto Auction. The dealer has partnered with many different lenders to ensure guaranteed credit approval for all applicants, which makes it easy for anyone in need of a car to get behind the wheel of a reliable ride. Drivers in the market for pre-owned, CARFAX certified vehicles can head over the NJ Auto Auction today to browse the wide selection of makes and models. They can apply for financing online through NJStateAuto.com and get approval in 30 seconds, putting them one step closer to their next vehicle purchase.