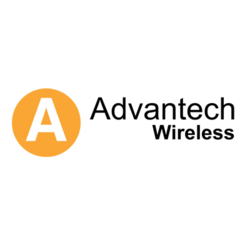 Montreal, Canada (PRWEB) September 07, 2012
Advantech Wireless, a Canadian-based manufacturer of broadcast-quality Satellite, RF Equipment and Microwave Systems is pleased to announce that David Gelerman, CEO of Advantech Wireless, will be speaking at the upcoming COMSYS VSAT 2012 Conference in London about Small Steps Towards Risk Mitigation.
The structure of the VSAT industry is continually changing as new technologies, frequencies, applications and platforms are brought to market. Hardware cost, particularly the initial investment required by a new or expanding operator, has been falling over the past few years. Mr. Gelerman's presentation will answer: to what extent costs have to be driven down further, what products we have in place to enable greater innovation on the part of service providers and finally the implications for the market.
Mr. Gelerman will also discuss Advantech Wireless' ground-breaking Adaptive Satellite Access Technology (A-SAT) and how the VSAT world will be favourably impacted.
The COMSYS VSAT Conference is where the pivotal players in the VSAT industry come together. The objective of the conference is to focus on key issues, latest developments and strongest areas of opportunity in the global marketplace by bringing together the major decision-makers and most successful exponents in the industry. The conference draws the highest profile speakers and delegates from the four corners of the globe and will take place from 12-14 September 2012 at the Lancaster London Hotel.
Click here to request a copy of the presentation.
About Advantech Wireless
Advantech Wireless, an ISO 9001: 2008 certified corporation, is shaping the world with leading-edge wireless broadband communications. Since 1988, Advantech Wireless manufactures and deploys networking solutions for broadband connectivity, broadcast solutions and backhaul requirements using satellite and terrestrial wireless communications. Products include: Terrestrial Microwave Radios, Antenna Controllers, Large Antennas, Deployable & Flyaway Antennas, SSPA's, Block-up Converters, Frequency Converters, Satellite Modems and next generation VSAT (DVB-RCS-2) Hubs & Terminals. For further information please visit the company's web site at: http://www.advantechwireless.com