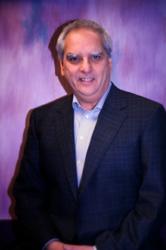 Rockville, MD (PRWEB) September 08, 2012
Dr. Steven N. Rice installs dental implants for many patients who have missing teeth. Teeth may be missing because of accidents, tooth decay or even gum disease. If they are not replaced, there can be serious complications such as bone loss in the jaw. Implants have been studied for over 50 years and have been used quite successfully for more than 20 years. The dental implant cost is dependent on the location and number of missing teeth, as well as the condition of the adjoining teeth and gums.
Dr. Rice helps patients understand the benefits of using dental implants. Implants function in the same way that natural teeth do as far as eating is concerned. In addition, the crown portion of the implant is formulated to look like the natural teeth it is next to, so most people cannot tell the difference between the implant and natural teeth. The implant also serves to strengthen the jaw and reduce bone loss.
There are three main parts to implants. The implant portion is made of titanium and is surgically implanted into the jaw. The titanium eventually fuses with the bone and helps to provide strength. The abutment is attached to the actual implant and acts as the interface between the implant and the crown. The crown is shaped and colored to look like a natural tooth and fits on the abutment.
Whether a patient has one missing tooth or a number of missing teeth, implants can be an excellent option. While this option is not for every patient, it is worth looking into for a long term solution. The individual circumstances of a patient will determine whether they are a good candidate for implants, and will also factor into the dental implant cost. Additional procedures may need to be done prior to a patient receiving implants. For additional information on dental implants, visit http://www.advancedgumsurgery.com.
Advanced Laser Gum Surgery- Institute of Washington is a periodontal practice offering patients personalized dental care for Rockville, Maryland since 1981. Dr. Steven N. Rice received a Doctor of Dental Surgery degree from the University Of Maryland School Of Dentistry. He continued his education as a General Practice Resident in the United States Army, where he was awarded a Medal of Commendation. He studied periodontics at the Medical College of Georgia and was recognized as a Diplomate of the American Board of Periodontology upon completion. Dr. Rice is part of one percent of dental professionals providing the most recent FDA cleared laser procedure for gum disease and periodontal treatment. To learn more about Advanced Laser Gum Surgery Institute of Washington and their dental services visit their website at http://www.advancedgumsurgery.com and call (240) 747-7355.