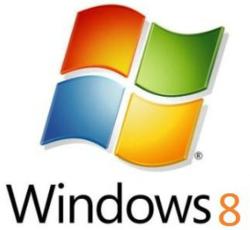 Calling it "Windows, reimagined" Microsoft introduces its first major change in user interface in decades.
Irvine, CA (PRWEB) September 26, 2012
Giving IT professionals an early start on mastering Microsoft's newest releases of Windows 8 and Windows Server 2012, QuickStart Intelligence, the largest Microsoft Gold Learning Partner in the western United States, today announced exciting new courses that provide the core education needed to implement and manage these new major platform introductions.
Windows 7 reached the point where it represented a larger percentage of the Windows installed base only recently despite being on the market for several years. Analysts attribute this to user frustration with its direct predecessor Windows Vista. Most chose to continue using the reliable Windows XP. Microsoft announced this past April that there were only two years left until support for Windows XP is withdrawn on April 14, 2014. This launched a storm of discussion that many called the "DeathWatch" warning that corporate customers would need to decide whether to upgrade to Windows 7 or Windows 8, pointing out that a major upgrade project like this could take up to 18 months, leaving very little time to make a decision. QuickStart's Windows 8 courses will help enable IT professionals to help make those decisions.
Windows 8
Calling it "Windows, reimagined" Microsoft introduces its first major change in user interface in decades. While the familiar dropdown menus and icons will be available in the background, the new interface features "tiles" that present key information, opening to more detail when pressed. Optimized for touch interaction these tiles can be stretched, squeezed, and moved readily allowing the user to arrange their own environment. Underlying this obvious change are many new improvements including new end-to-end security features like Trusted Boot, BitLocker Drive Encryption and AppLocker. New mobility advantages include DirectAccess, Branch Cache, Mobile Broadband, and the ability to put an entire Windows 8 desktop on a bootable USB stick allowing users to work from anywhere on any device.
All of this is presented in detail in QuickStart's new Windows 8 courses:

Windows Server 2012
New capabilities and features abound in the new server platform. Microsoft explains how Windows Server 2012 delivers value in four key ways:
1. It takes you beyond virtualization. Windows Server 2012 RC offers a dynamic, multitenant infrastructure that goes beyond virtualization technology to provide a complete platform for building a private cloud. Going beyond virtualization lets you scale and secure workloads, cost-effectively build your cloud, and more securely connect to cloud services.
2. It delivers the power of many servers, with the simplicity of one. Windows Server 2012 RC offers you excellent economics by providing an integrated, highly available, and easy-to-manage multiple-server platform.
3. It opens the door to every app on any cloud. Windows Server 2012 RC is a broad, scalable, and elastic server platform that gives you the flexibility to build and deploy applications and websites on-premises, in the cloud, and in a hybrid environment, using a consistent set of tools and frameworks.
4. It enables the modern workstyle. Windows Server 2012 RC empowers IT to provide users with access to data and applications from virtually anywhere, from any device, with a rich user experience—while simplifying management and helping maintain security, control, and compliance.
With dramatic improvements from security to Hyper-V virtualization and much more to learn about, IT professionals will want to take these new QuickStart courses as soon as possible:
Window Server 2012 Courses:
All courses feature QuickStart's award-winning instructors and are available at any of QuickStart's many conveniently located centers throughout the western United States as well as the exclusive QSLive remote learning system allowing students to interactively participate in classes from wherever they are.
ABOUT QUICKSTART INTELLIGENCE
QuickStart Intelligence, headquartered in Irvine, CA, is a leading provider of IT training solutions with locations throughout the western United States. For 23 years, over 200,000 IT professionals throughout the world have come to QuickStart as their source for IT technical and developer training. One of the largest privately held Microsoft Gold Learning Partners in the United States, QuickStart Intelligence has been recognized for an unprecedented four times as Microsoft's Worldwide Partner of the Year in Learning Solutions. For more information, visit http://www.quickstart.com.