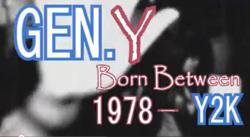 Las Vegas, NV (PRWEB) September 09, 2012
A Scarborough Research/ Arbitron Inc. study on mall shopping habits revealed that teens (defined in the study between the ages of 12 and 17) are still spending a lot of time at the mall, spending nearly as much now as in the past, but are more aware of sales and discounts and actively seek out shops that have items that are less expensive. The full white paper can be viewed here.
The focus of the report was on advertising and its effect on teenagers. This portion of the study found that 95 percent of teen mall shoppers notice any form of advertising. This is above the norm but the same study notes that 68 percent of teen mall shoppers are spending two or more hours at the mall, 40 percent of those between two and three hours, increasing the amount of time they are subjected to the various advertisements around the mall. The report does break down the types of advertising teens notice, however not every mall in the study had each type of advertising, as the study itself notes, so these numbers may not be an accurate depiction of which types of ads are most effective or cost effective. Numbers which have more bearing are the percent of teens who agreed that adverstising in the mall did make them want to visit a specific store. Of these 77 percent said they spent more money, 60 percent the same, and 52 percent less.
Other numbers of interest in the report include teen overall spending habits. The majority of teen shoppers were as of the time of the study spending either the same or more than they were prior to entering the recession. 40 percent were spending the same, 14 percent were spending more, 43 percent were spending less with 3 percent unsure.
Teen Store Developers recently reported on successful teen stores that featured more affordable items for teenagers. This falls in line with numbers on discount and coupon usage in the report. 75 percent of respondents said that discounts were more important than they used to be, 52 percent said they chose to shop at less expensive stores, and 48 percent say they use coupons more often than they did before.
Teen Store Developers is a business development company that covers all core tasks of beginning a fitness center along with ongoing business and marketing support without the long term franchise fees. It is part of Discount Retail Store Services which has opened nearly 3000 stores for business owners.