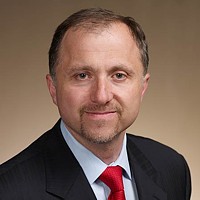 When a young person is killed, it can be a parent's worst nightmare.
Sacramento, CA (PRWEB) September 09, 2012
The CDC stated that the number of deaths caused by injuries to children has declined by an admirable 30 percent in the last 10 years. More than one in every three deaths in that age group occurs because of accidental injury.
CDC report indicates:

For every young person that dies, 25 are admitted to the hospital.
For every young person that dies, a shocking 925 end up in hospital emergency rooms.
The number treated by doctors for serious injury was far greater still
The financial costs are staggering. It is estimated that injuries to young people that result in death, hospitalization or treatment in an emergency room cost well over $11 billion annually in medical expenses alone.
During the same period of the study, the number of teenage deaths due to prescription drug overdoses has skyrocketed by an alarming 91 percent. This is a figure causing great concern to some Sacramento child accident attorneys particularly as the majority of those deaths were eminently preventable.
The U.S. rate is more than four times that of Sweden (at 2 deaths per 100,000, the best of the high-income countries), exactly three times that of our allies in the United Kingdom (2.7), and just about double that of places like France (3.4) and Canada (4.6). There are two countries with worse records than ours, and they are Mexico (at 12.7 deaths per 100,000) and New Zealand (11.1).
In the last year (2009) for which complete statistics were available, 4564 young people were killed in motor vehicle accidents. That number marked a decrease of 41 percent compared with 10 years ago. The deaths to children as a result of suffocation totaled 1,160 in 2009, and that marked a 30 percent increase over the 1999 figure.
The number of young people that die in the U.S. as a result of preventable injuries is alarming whether those injuries were caused by a distracted driver running a stop sign, or a physician writing a prescription without first checking out a child's allergies.
"When a young person is killed, it can be a parent's worst nightmare, and insurance companies who find themselves in a position where they may have to pay out large sums often move in very quickly with settlement offers that are nowhere near being fair enough."- says John Demas, Sacramento wrongful death attorney.
The Demas Law Group, P.C. is a team of Sacramento wrongful death attorneys who work together dedicating themselves to providing legal representation to individuals and families who have been injured because of the negligence of others. The accident attorneys handle legal matters including auto injuries, pedestrian injuries, catastrophic injuries, DUI accident injuries, defective products injuries, medical malpractice, defective medications, nursing home abuse, general negligence and wrongful death cases.