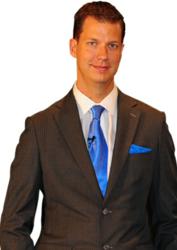 (PRWEB) September 10, 2012
JT Foxx, business guru & entrepreneur, is encouraging everyone to get involved on Pinterest after a recent study suggests they are one of the biggest traffic sources. According to Shareaholic, Pinterest has now surpassed Yahoo as a traffic source after exceeding Bing in June. Because Pinterest is becoming a huge traffic source, businesses may begin to use it more for social media marketing. Being a traffic source means that people frequently follow links off of that site to other sites, thus driving traffic. For those looking to increase traffic to their website, Pinterest may be a new method for them.
Pinterest is a different kind of social media site, as it is a pin-board style way of sharing photos. Users can create theme-based image albums or categories and can also "re-pin" other images. Some businesses may post images of their products/services or from events that they have held in order to promote their brand.
To discover just how this social media site can be used by entrepreneurs & business owners, JT Foxx has his own Pinterest account that he will be using to test the Shareaholic news. Entrepreneurs, like JT Foxx, should be encouraged to use Pinterest to engage with potential customers and promote their brand. However, it's important that businesses do not expect immediate results, as social media campaigns should be part of a larger internet marketing campaign.
To get more information on the uses of Pinterest and how to use it to drive traffic, JT Foxx encourages other entrepreneurs to get involved on the social network. To see an example of how Pinterest works, one can check out JT Foxx's Pinterest as an example at http://www.pinterest.com/jtfoxx