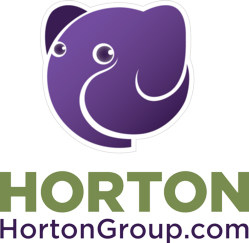 Nashville, Tenn (PRWEB) September 09, 2012
For new businesses, entrepreneurs or smaller established business looking for ways to build better brand awareness, the Horton Group blog consistently acts as a useful guide. Regardless of market size or competition, connecting with consumers online has become an essential part of brand development, advertising and marketing. The Nashville based marketing agency has posted a new blog with some simple suggestions for new businesses wanting to build a better online presence. Though they only list two steps, the purpose of their most recent article is to help businesses set a strong foundation for their future online marketing endeavors.
Starting a business may be daunting enough and many might find that at a certain point their revenues begin to plateau. It should be no mystery that the best way to increase brand awareness is by reaching out to people where they are. Research will show that these days most people are spending their shopping time searching for products and services online. One of the most cost effective ways to increase customers and sales is by incorporating online resources into a marketing strategy. The Horton Group team advises that businesses who are not using the web to communicate with consumers concentrate on the creating a strategic online marketing plan first before going any further.
The new article states there are inherent difficulties associated with implementing a online marketing strategy. The highlight the fact it is easier to throw caution to the wind by using a mish-mash of online resource with no direction or goals in mind to promote a brand or service. Years of experience building results for clients who have taken that same route suggest that when it comes to online marketing, a good plan is a necessity. Throughout the blog Horton Group covers two of the most important steps to marketing online. The two steps outlined in incorporate an analysis of online resources, setting a budget and defining goals, along with other important details. To read the article in its entirety, visit the Horton Group blog.
About Horton Group
For more than 16 years Horton Group has been working with companies and organizations across the country to cultivate powerful online marketing strategies. They have helped create and develop online marketing plans for a variety of industries, from small start-ups to well established businesses needing to expand markets. Horton Group's strategic online marketing services include: complete social media management & consultation, web design & development, graphic design, mobile app development and more. For additional information on Horton Group's online marketing and advertising services contact them at, 615-292-8642.