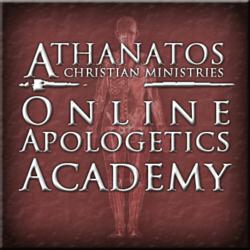 I would think that even people who call themselves 'pro-choice' would object to having their 'choice' engineered.
La Crosse, WI (PRWEB) September 07, 2012
A new online course is being offered by Athanatos Christian Ministries promising to shed light on why so many children diagnosed with birth defects are aborted. Estimates vary depending on the condition diagnosed, but the percentages range from 60% to as high as 90%, with Down Syndrome being near the top.
In the winter of 2006, Anthony Horvath and his wife were informed at their 20 week ultrasound that their daughter had spina bifida. Literally within minutes of having this confirmed, they were asked if they wanted to abort her. This 'choice' was immediately rejected, but perplexed by the experience, Anthony began looking into the matter more deeply. He quickly uncovered the troubling statistics regarding the abortion of children just like his. A question formed in his mind: 'How does a society bring itself to so rampantly abort children diagnosed with birth defects?"
After five years of intense study, Horvath believes he has the answer to that question, and has launched an effort to educate the public. This has involved speaking at churches and colleges and the publishing of his book, "We Chose Life: Why You Should Too." Most recently, he has organized his research into an online course called "Worldview Wars: Why We Abort the Disabled.."
The course can be taken through ACM's online apologetics academy at http://www.academyofapologetics.com.
"This is an intensive 6 week course that involves a lot of reading. This is unavoidable, because the reasons for why we abort disabled children in such high numbers goes much further back than Roe vs. Wade. I could tell you why we do it, but you won't believe it until you see it with your own eyes," Horvath says.
As an example, Horvath cites eugenicist and racist Frederick Osborn who in the 1950s called for the creation of 'heredity clinics' where people would be informed about the horrible life a disabled child can expect, not to mention the huge burden on the parents who have them and the society that endures them.
Horvath explains, "Osborn suggested that their movement make use of 'voluntary unconscious selection,' where the word 'selection' is meant in the evolutionary sense of 'natural selection.' Eugenicists believed that evolution should be applied to the human race but they suffered an embarrassing blow in the 1940s. The new strategy would be to have people voluntarily abort 'defectives' based on rationales they unconsciously received from, you guessed it, Eugenicists."
Horvath says, "I would think that even people who call themselves 'pro-choice' would object to having their 'choice' engineered."
The course is offered through the online apologetics academy hosted by Athanatos Christian Ministries, where Horvath is the Executive Director. The course is available year round.
Horvath concludes, "You might be thinking that something said in a speech in the 1950s by the spokesperson of a disgraced movement has nothing to do with the number of people being aborted today just because they have a birth defect. The truth is that the movement never went away. It just re-oriented itself, and continued its activities. The rise of genetic counseling programs is a case in point. But like I said, you won't believe it until you see it with your own eyes. And that's why I have built the course. If you want a modern example, you can start with a recent article warning of a coming 'eumemics' program posted at my blog."