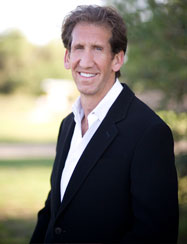 Clearwater, FL (PRWEB) September 09, 2012
Stephen Kobernick, DDS, of The Art of Periodontics treats patients who require receding gum treatments. These treatments or gum grafts are designed to raise the line of the gums and help to protect the teeth from bacteria. When the gum line lowers or recedes, the roots of teeth may be exposed. This allows bacteria to attack the tooth and gum, which can cause gum and bone deterioration and lead to the loss of the exposed teeth. In order to prevent this from happening, Dr. Kobernick uses gum graft technology to increase the height of the gum line.
Gum grafting can also be used for aesthetic reasons. If a person feels like their teeth appear too large in the mouth this procedure can provide them with a higher gum line that will improve their smile. There are three basic types of receding gum treatments or gum grafts; Connective-tissue, Free Gingival, and Pedicle Grafts. The type of graft is dependent on the patient's needs.
The Connective-tissue grafts are the most commonly performed type of gum graft procedure. Dr. Kobernick typically uses a gum graft material called Alloderm® to regenerate the lost tissue. This tissue is obtained from a tissue bank and processed in such a way to make it absolutely safe and eliminate rejection. This patented tissue graft has been used since 1994 in the treatment of burn patients and for other forms of reconstruction. Alloderm® provides a foundation for new tissue regeneration and allows for the gum graft procedure to be almost painless, by avoiding the removal of tissue from the patient's own palate.
After the procedure, proper care of the mouth is important. It requires that no brushing or flossing of the treated gum line occur until it has healed. A special mouthwash may be used for plaque control. The diet will also be soft foods for a week or so. To learn more about receding gum treatments visit http://www.clearwater-periodontist.com.
The Art of Periodontics is a periodontal practice offering patients personalized dental care in implant dentistry for Clearwater, Florida. Dr. Stephen Kobernick received his Bachelor of Science from University of Delaware in 1984; his Doctorate of Dental Surgery from University of Maryland School of Dentistry in 1988; a Certificate of Periodontics and Implantology from University of Alabama School of Dentistry in 1990; and completed extensive training at the Institute of Advanced Laser Dentistry. Dr. Kobernick is part of the one percent of dental professionals offering the FDA cleared laser procedure for gum disease and periodontal treatment. To learn more about Dr. Kobernick and his dental services visit his website at http://www.clearwater-periodontist.com or call (727) 386-7092.