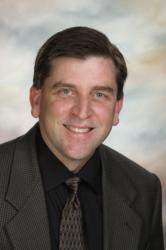 Jacksonville, FL (PRWEB) September 10, 2012
Dr. Walter L. Wood of First Coast Periodontics P.A. wants individuals to understand that there are a number of problems associated with tooth loss. Not only is a gap left where the old tooth used to be, but the adjacent teeth usually try to move into that area. As teeth shift, they get out of alignment, which can make it harder to eat. Excessive shifting can occur and can cause speech problems. In addition, the bone deteriorates and the face takes on a sunken-in appearance. Dr. Wood works to prevent or fix these problems by using dental implants.
The dental implant procedure begins with an initial consultation to determine whether the patient is suited for implants. If quite a bit of bone has already been lost, a bone grafting procedure may be necessary prior to installation of the implants. If a patient is a good candidate for dental implants, impressions and x-rays are taken to provide Dr. Wood with necessary information for completing the procedure. The next appointment will be a surgery to install the implants in the jaw. It takes anywhere from three months to six months on the average for the titanium implant to fuse with the bone and heal.
The next appointment is to expose the top of the implant and install the healing abutment. A couple of weeks later the final abutment is installed and the crown can be attached to the abutment. The crown is created out of tooth-colored material that matches the surrounding natural teeth. Because of the strength of the implant, the new crown functions like a natural tooth. The bite strength is improved and the jawbone is stimulated so that it does not deteriorate.
Technology for dental implants has been around for over twenty years, and the success rate is very high. To learn more about this procedure one can go to http://www.jacksonville-periodontist.com.
First Coast Periodontics, P.A. is a periodontal practice offering patients personalized dental care for Jacksonville, Florida for over 22 years. Dr. Walter Wood received his undergraduate degree from Florida State University; graduated from Dental School at the University of Florida; and received his certificate in Periodontics from the University of North Carolina at Chapel Hill. Dr. Wood is part of one percent of dental professionals providing the most recent FDA cleared laser procedure for gum disease and periodontal treatment. First Coast Periodontics is a practice limited to periodontics, including dental implants. To learn more about First Coast Periodontics and their dental services or dental implant cost visit their website at http://www.jacksonville-periodontist.com and call (904) 416-1436.