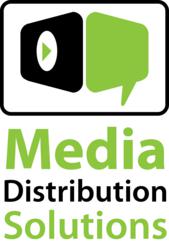 BetterVideo has provided us with a whole new revenue stream," said Tom Gaffney, owner of iGOLocal. "All the work they have done for us has been superior. We look forward to continued success in working together."
Frisco, TX (PRWEB) September 07, 2012
From mobile devices to websites, millions of consumers in the United States are increasingly watching videos prior to make purchasing decisions. In an effort to capitalize on opportunities emerging in the Internet video market,
MDS, the global provider of the BetterVideo and BetterSocial marketing solutions, is providing its BetterVideo Basic Montage videos to iGOLocal. iGOLocal will use MDS's Basic Montage package to not only highlight their own services, but to help the restaurants featured on their website better market their menus and services.
"BetterVideo has provided us with a whole new revenue stream," said Tom Gaffney, owner of iGOLocal. "All the work they have done for us has been superior. We look forward to continued success in working together."
BetterVideo's Basic Montage product is a 30 – 60 second professionally edited video with music. It features client-provided website images or stock photos, and professionally written script and voice-over. The basic montage package includes one revision, an optional YouTube upload and a turnaround time of five business days.
"Clearly, the world of online marketing is evolving," said Mike Shell, CEO of Media Distribution Solutions. "iGOLocal and hundreds of other companies are recognizing that video is the leading marketing trend in 2012, and are jumping ahead of that trend to design the most effective marketing campaign possible. We are excited to provide iGOLocal with our team of creative and technical people to produce professional videos that best showcase the restaurants on their website."
The contract with iGOLocal signals another step in Media Distribution Solutions' successful growth in the Internet video marketing industry, delivering maximum value, excellent customer service and high quality video content. For more information on all Media Distribution Solutions products and services, please visit http://www.mediadistributionsolutions.com or call (214) 618-9001.
About iGOLocal
iGOLocal is the nation's most comprehensive online restaurant guide, featuring over 800,000 locally owned restaurants. They showcase only the best restaurants in each area, emphasizing local restaurants rather than chains. iGOLocal allows users to search thousands of restaurant hotspots by location, type of food, atmosphere, discounts and reviews.
The iGOLocal website allows users to share their own experiences and opinions through ratings and reviews, and discover an insider's perspective by finding fresh, new and unexpected ideas for going out. iGOLocal also provides printable coupons, or users can show a restaurant the coupon on their mobile phone. For complete information about iGOLocal, please visit http://www.igolocal.com.
About Media Distribution Solutions
Media Distribution Solutions (MDS) offers BetterVideo and BetterSocial solutions to allow digital marketing providers the ability to quickly and easily add high quality video and rich social media content to their product offerings. The MDS team has been supplying industry leading, highly scalable, cost effective digital marketing solutions to SMB service providers for over 15 years.
From creating business profile videos to managing advanced social media campaigns, MDS has the features advertisers want and the tools service providers need to deliver results. The company's video and social media services enable service providers to offer high quality solutions that meet the market need in a digital marketing world.