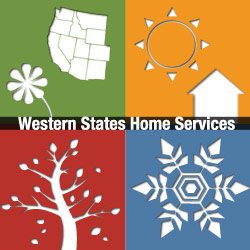 Chandler, AZ (PRWEB) September 11, 2012
While summer is winding down and fall is on the horizon, the extreme heat is likely to stick around for quite some time, leaving the need for air conditioning Gilbert services in high demand. In an effort to improve energy efficiency and system performance, it is recommended that homeowners have regular maintenance and tune-ups performed on their air conditioning equipment. Throughout the entire month of September, Western States Home Services will be donating all proceeds from their heating & cooling tune-up services to the Arizona Humane Society to directly benefit their animal care and adoption efforts.
"We offer a tune-up on the AC and heating system for $39.95 and the customer literally writes the check directly to the Arizona Humane Society," stated Western States Home Services Owner, Randy Williams, in regards to this charitable partnership. Always supporting the community, Western States feels this initiative benefits everyone, including the customer. Customers preparing for the fall and winter heating seasons are urged to partake in this charitable deal in order to avoid the need for heating and air conditioning repair in Chandler. To take advantage of this great deal, customers are encouraged to call (480) 696-5860, or visit http://westernstateshomeservices.com/ to request 24/7 emergency service online.
About Western States
Western States Home Services is a full-service air conditioning and heating contractor serving the needs of customers in the Greater Chandler, AZ area for over 50 years. Commercial and residential services include air conditioning and heating repair, maintenance, and installation, as well as duct sealing and cleaning, home energy audits, and indoor air quality services.