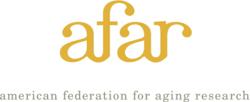 We want to attract talented young investigators to work in aging research, and nurture their scientific curiosity and creativity.
New York, NY (PRWEB) September 10, 2012
Sixteen promising young scientists from leading research institutions have been named 2012 Ellison Medical Foundation/American Federation for Aging Research (AFAR) Postdoctoral Fellows in Aging Research. The fellowship program seeks to address the urgent need for researchers who will examine critical yet fundamental issues in the biology of aging.
"We want to attract talented young investigators to work in aging research, and nurture their scientific curiosity and creativity," said Kevin Lee, PhD, Executive Director, Ellison Medical Foundation. "Traditional sources of funding to train the next generation of researchers have been stretched to the limit, so we have stepped into the breach to help address this important issue."
The Ellison Medical Foundation is a long-time supporter of this program, which originally focused on senior postdoctoral researchers. The program was expanded in 2008 to include postdoctoral scientists at all levels of training, while also increasing the number of awards given.
The Ellison Medical Foundation and AFAR created this program to encourage and further the careers of postdoctoral fellows who have outstanding promise as aging researchers working in the basic biological and biomedical sciences. The awards provide significant support, enabling the fellows to become established in the field. The fellows' one-year grants range from $46,346 to $60,962, depending on their level of training.
"Breakthroughs in understanding the biological processes of aging will only be possible if there are enough talented researchers looking at these issues," said Stephanie Lederman, EdM, AFAR Executive Director. "The support that the Ellison Medical Foundation provides is crucial to ensuring that there are a sufficient number of scientists addressing these areas, and that they are the brightest and most creative."
The 2012 fellows will use their awards to initiate a range of innovative basic science projects that may ultimately impact some of the most pervasive aging-related diseases and disabilities. Among these projects are ones that will: try to pinpoint mechanisms in the brain through which estrogen enhances memory; examine the causes and consequences of age-related metabolic imbalances; study cells that may play a role in the maintenance of muscle tissue as it ages; and work to discover genes associated with both high high-density lipoprotein (HDL) levels and longevity.
For a list of 2012 Ellison Medical Foundation/AFAR Postdoctoral Fellows in Aging Research and descriptions of all 16 research projects, please go to:
http://www.afar.org/research/grantees/2012-grantee-summaries#5
About The Ellison Medical Foundation
The Ellison Medical Foundation supports basic biomedical research, with a current focus on understanding how humans and other organisms age, and on defining the fundamental biological mechanisms that prevent age-related diseases and disabilities. The Foundation particularly aims to stimulate new, creative research approaches that might not be funded by traditional sources or that has been neglected by existing U.S. research funding programs.
About AFAR
Founded in 1981, AFAR has championed the cause and supported the funding of science in healthier aging and age-related medicine. To address the shortage of physicians and researchers dedicated to the science of healthier aging, AFAR funds physicians and scientists probing the fundamental mechanisms of aging, as well as specific diseases associated with aging populations at critical points throughout their careers.