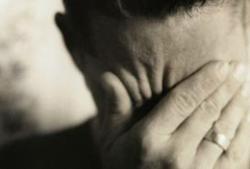 the FDA updated the Adverse Reactions section of the labeling for Propecia to include male breast cancer
San Diego, CA (PRWEB) September 12, 2012
The media spotlight is often a double-edged sword. No one knows this better than Michael E. Gowens, Jr. And yet, gossip and rumor-mongering aside, the real story here is being overlooked according to Sean Burke of AttorneyOne.
According to court documents, on June 14th, 2012, Michael E Gowens, Jr. filed a Propecia Lawsuit in New York Eastern District Court (case no. 1:2012cv02983) alleging he suffers ongoing erectile dysfunction and cognitive impairment from Propecia, despite having stopped using the drug. Propecia is a pill, manufactured by Merck, for use in males only and indicated for the treatment of male pattern hair loss. It was approved by the FDA in 1997.
Plaintiff claims that he began taking the drug, following doctor's instructions, in August 2007 at the age of 35. Shortly after, he began experiencing sexual and other life-altering side effects. This lawsuit joins the federal Propecia Multidistrict Litigation (MDL No. 2331) in the District Court, Eastern District of New York.
AttorneyOne.com, a recognized authority on law, can provide helpful advice and simple solutions including how to get in contact with legal counsel so that, in case of severe adverse events from Propecia, someone can easily and inexpensively deal with it. As Mr. Burke, director of Media Relations for AttorneyOne.com, added, "What all this information really illustrates is that threat from Propecia remains. For that reason, our focus should squarely fall on getting the word out and assisting people in finding the right legal assistance."
In April 2011, the FDA updated the Adverse Reactions section of the labeling for Propecia to include male breast cancer. On April 11th, 2012, the FDA announced changes to the professional labels for Propecia (finasteride 1 mg) to expand the list of sexual adverse events reported to FDA as some of these events have been reported to continue after the drug is no longer being used.
AttorneyOne.com has further information on Propecia lawsuits including how to get in contact with legal counsel.
Headquartered in San Diego, CA Attorney One was founded in 2004 and is not a law firm. They offer a nationwide legal service which helps consumers find the best representation for their legal needs. You can learn more about Attorney One at our website http://www.attorneyone.com. You can also find us on Facebook at http://www.facebook.com/AttorneyOne. Checkout earlier news from us at http://www.prweb.com/releases/2012/9/prweb9861841.htm.