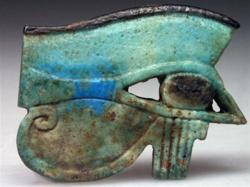 "All artifacts offered for sale by Antiquities Saleroom are guaranteed ancient / authentic, and have been legally acquired and are legal to sell.
Boulder County, CO (PRWEB) September 10, 2012
In a collecting category as highly-specialized as ancient antiquities, the most valuable asset an auction house can possess is not a 2,500-year-old Egyptian statue or a rare Pre-Columbian artifact – it is integrity, reputation, and expertise. On Sept. 14, 2012, Antiquities-Saleroom.com, a subsidiary of Artemis Gallery Ancient Art, will offer 240+ lots from ancient Egypt, Greece, Rome, Italy, the Near East, Fast East, as well as Pre-Columbian Art from the Ancient Americas (Mexico, Central and South America). This one day live auction will be hosted online exclusively on the LiveAuctioneers.com bidding platform. Bidders can choose to bid live on the day of the sale or leave absentee bids anytime up until the day before bidding begins.
"All items offered for sale in this auction have been legally acquired and are legal to sell, and are guaranteed authentic/as described. We believe an antiquity will find its correct price in the market almost every time if it is offered with the assurance that it is authentic, legal to purchase and meets the timeline qualifications for UNESCO and various national treaties," said Teresa Dodge, Managing Director. "What's more, everything Antiquities Salerooms offers for sale is a true piece of ancient art that is guaranteed as described or your money back."
The first part of Antiquities-Saleroom's Sept. 14 auction is devoted to the more classical side of antiquities and includes a nice mix of Egyptian, Greek, Roman, Luristan and Chinese objects. Among the highlights offered for sale is a huge Egyptian Faience Wedjat Eye from 11th-seventh century B.C. that carries an impressive provenance and was once sold by Bonham's. Also available is an Egyptian Bronze Oxyrhynchus Fish dating to Late Period, 26th-30th dynasties (circa 664-342 B.C.); last sold by Christie's in 1997. Additional Egyptian bronzes include an Osiris Statue Amulet and a Bronze Snake Sarcophagus.
There is a fine selection of Imperial Roman items that will be offered including a Pair of Roman Bronze Square Door Plates from the second century A.D. and an amazing size 9 finger ring featuring an agate portrait of Dionysus dating to the second century A.D. Additionally, there are offerings of Greek Attic pottery from Athens' Classical Era (510-323 B.C.), as well as several desirable Chinese pottery examples from the Han, Tang and Ming dynasties. Most notable is a nearly 2-foot-tall statue of a 17th-18th century Japanese standing figure of Shomen Kongo.
The second part of the Antiquities-Saleroom's live auction features a wide variety of authentic Pre-Columbian and Ethnographic art. The selection of art from the ancient Americas includes ceramics from West Mexico, the Mayan Territories and most of the major cultures of Peru, Costa Rica and Panama, plus many examples in stone and metalwork, including effigies made of gold. Pre-Columbian highlights include a large Aztec Obsidian Ceremonial Blade from 1400 A.D., a phenomenal Pre-Columbian Vera Cruz Stone Serpent Scepter dating to 400-600 A.D., and an Incredible Quimbaya Gold Group featuring a solid gold mask and three nose rings.
In the Native American Art section, there is a nice selection of authentic pieces including a Native American Plains hide shield, an Acoma Pueblo Polychrome Water Jar and a Sioux Beaded Baby's Bonnet from the 1880s.
The catalog for Antiquities-Saleroom's September 14, 2012 live auction can be viewed online - visit the company's website Antiquities-Saleroom.com. For questions on any item in the sale, call Teresa Dodge, Managing Director, at 720-890-7700 or e-mail her directly at antiquitiessaleroom(at)gmail(dot)com.
Antiquities-Saleroom.com is a fully-owned subsidiary of Artemis Gallery Ancient Art / ArtemisGallery.com, an online antiquities gallery actively involved in the world of ancient art since 1993. All artifacts sold are guaranteed authentic and belonging to the period of antiquity specified.