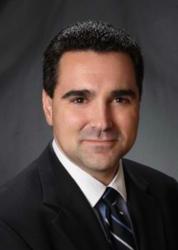 This honor is a validation of my career-long dedication to provide the best defense possible for my clients.
Exeter, New Hampshire (PRWEB) September 10, 2012
New Hampshire DUI Attorney Ryan Russman of Russman Law Offices has been selected by his peers to be included in The Best Lawyers in America, 19th edition in recognition of his expertise in DUI/DWI defense. Best Lawyers is regarded by members of the legal profession, the media and the public as the most credible and definitive reference guide to legal excellence in the United States.
Attorney Ryan Russman's selection was based on the results of a rigorous peer-review survey of more than 4 million confidential evaluations by top attorneys in the United States of America. Selection to this honorable status is especially noteworthy as it is based completely on one's accomplishments and reputation; no fee or purchase is required or accepted.
"It's an honor to be recognized by one's peers as one of America's best DUI defense lawyers," says Attorney Ryan Russman. "It's a validation of my career-long dedication to provide the best defense possible for my clients."
MOST RESPECTED ATTORNEY REFERRAL LIST
The Best Lawyers publication has been described by The American Lawyer as "the most respected referral list of attorneys in practice." Published since 1983, Best Lawyers lists top lawyers in each major practice area, and is available online with its own robust internal search engine, as a publication, and in some of the nation's most recognizable publications, including: The Wall Street Journal, The Washington Post, The Los Angeles Times, and The Boston Globe.
Additionally, Best Lawyers' partnership with U.S. News & World Report makes them the most trusted "Best Law Firms" ranking in the country. You can search their lists of peer-recommended lawyers by individual, firm, practice area and/or location.
NAMED A TOP DUI DEFENSE EXPERT
Being recognized as one of the best lawyers further validates attorney Ryan Russman as one of a very select national group of drunk-driving defense experts. It is another in his significant achievements as a DUI defense expert.
NCDD SUSTAINING MEMBER – In August, 2011, Ryan Russman was appointed a "Sustaining Member" of the National College for DUI Defense (NCDD), an honor bestowed on select DUI defense lawyers who have demonstrated the skill and experience of the original "Founding Members" of the organization.
The College is a professional, non-profit corporation dedicated to the improvement of DUI defense law. Its members represent the most experienced and best-trained DUI defense attorneys in the United States.
BOARD CERTIFIED IN DUI DEFENSE – The NCDD has the only American Bar Association (ABA) accredited Board Certification program for DUI defense. Fewer than fifty lawyers in the U.S. have achieved it. Board certification attests to Russman's command of both the legal and scientific aspects involved. Legal aspects include illegal interrogation, due process, search and seizure, denial of counsel, and evidentiary issues. Scientific aspects include breath, urine or blood, and physical testing involving test technology and processes, biology, chemistry, toxicology, physiology and more.
ADVANCED-LEVEL DUI TRAINING – As an active member of NCDD since 2005, Attorney Russman has regularly completed College-sponsored legal and scientific seminars in DUI defense. Topics include: how to make effective opening statements and closing arguments; how to cross-examine prosecution experts and police officers; and how to find, develop and best employ defense expert witnesses.
PUBLISHED AUTHORITY ON DUI – Other lawyers and DWI specialists look to Attorney Russman for advice and the benefit of his expertise. He is the author of two well-known books on DWI in New Hampshire: one for other lawyers, one for citizens. He has also published dozens of informational DUI videos on drunk-driving and related topics.
DUI TEST & SCIENTIFIC CERTIFICATIONS – Among Ryan Russman's many certifications: Mastering Scientific Evidence in DWI/DUI Cases, National Highway Traffic Safety Administration (NHTSA) /IACP Standardized Field Sobriety Testing Instructor, NHTSA /IACP Drug Evaluation, and Evidentiary Breath Alcohol Technician / Intoxilyzer Instrument.
NEW ENGLAND SUPER LAWYERS – In 2011, Attorney Ryan Russman was named by New England Super Lawyers® magazine as a "Rising Star," one of the top up-and-coming attorneys in New England. Each year, no more than 2.5 percent of the lawyers throughout New Hampshire receive this honor.
OTHER LEGAL SPECIALTIES – In addition, Attorney Russman has proven himself an extremely well-qualified attorney in criminal defense, motor vehicle and personal injury cases.
FREE CASE REVIEW
You are welcome to contact Attorney Ryan Russman for a free case review on his website – http://www.russmanlaw.com – and by email FreeCaseReview(at)russmanlaw.com or by phone at 603-772-3433. A consultation will be protected by attorney/client privilege, and you will be under no obligation to hire him.
ABOUT ATTORNEY RYAN RUSSMAN
As the Senior Council at Russman Law Offices, Ryan Russman has been fighting for his clients' rights and winning cases in New Hampshire since his practice opened in 1999. A specialist in DUI law, he is a board-certified drunk-driving defense attorney and is rated as a top New Hampshire DUI defense lawyer, and among the top in the nation, by AVVO, an independent lawyer rating service.
Attorney Ryan Russman has dedicated his career to fighting for the rights of New Hampshire citizens. Russman Law has offices in Exeter, Manchester and Portsmouth, and serves all of New Hampshire, including: Atkinson, Deerfield, Hampton, Londonderry, New Castle, Newfields, Rye, Stratham, Windham and many other locales.
Among his many professional honors, drunk-driving defense lawyer Russman is a Sustaining Member of, and Board Certified by, the National College of DUI Defense (NCDD), a national organization of top DUI defense attorneys. NCDD is the only organization accredited by the American Bar Association (ABA) to board certify attorneys as specialists in DUI defense. Attorney Russman has established himself as an expert and leader in the field of DUI defense by authoring books on the topic, publishing informational videos and being featured in many news media programs.
Born in Exeter, NH in 1974, Ryan Russman received a B.A. degree from American University, Washington, DC, majoring in Political Science. He then received a J.D. degree, Cum Laude, from Suffolk University Law School, Boston, Massachusetts, in 1999. Attorney Russman is a member of the National Association of Criminal Defense Lawyers and the National Trial Lawyers Association. He has also served as a volunteer firefighter with the New Castle Fire Department since 2000. Russman has held intern positions at the Criminal Bureau of the NH Attorney General's Office, and at the NH Public Defender's Office.
A premier New Hampshire DUI Attorney, Ryan Russman is client-focused and battle-tested. He has worked very hard to establish a reputation throughout the state as a lawyer you can trust to fight for your rights – every step of the way – and provide you with the best possible legal defense.