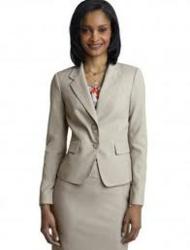 (PRWEB) September 09, 2012
CloseoutExplosion.com, a New York wholesale clothing business that exports brand name clothing, shoes, and handbags to Africa, including Nigeria, has published a report on how to use Facebook to sell clothing in Nigeria. The ideas in the report can also be used by other African based retailers to sell wholesale clothing, shoes, and handbags to their customers. Facebook has millions of users either located in Africa, or members who are originally from Africa, including Nigeria, that live in other countries such as the United States and the UK.
The report contains practical and innovative ideas for using Facebook to advertise wholesale products to a member's friends, and to other potential retail and wholesale buyers. Facebook marketing is now used by many international businesses to both connect and develop relationships with their customers. Because there are options for promoting a business for free on Facebook, the social online website is suitable for Nigerian entrepreneurs just starting out, and for established boutiques located as far as Lagos and Abuja to stay in front of their shoppers when they decide to make their buying decisions.
"As a business that focuses on the wholesale to Nigeria market, I stay on top of various marketing platforms. I have found Facebook to be an effective method for reaching Nigerian customers that are looking to buy wholesale products from the United States. The report will be updated to reflect new information that can help resellers in Nigeria use the social media giant to grow their retail and wholesale businesses," said Donny Lowy, who has a New York wholesale dress and suit warehouse with many Nigerian repeat wholesale buyers.
For example, a Nigerian fashion designer exhibiting at the Nigeria Fashion Show can use Facebook to set up a page where she can update pictures of her designs for customers that cannot visit the the show. A Nigerian boutique that sells wholesale work suits to bankers in Lagos can use its page to update its "friends" when it receives a new shipment from its American wholesale suit supplier. Facebook also has a pay per click and pay per impression advertising option through which a Nigerian business can send potential customers directly to its website. This feature can be used by everyone from independent kiosks in downtown Lagos to shopping malls in Abuja to dress shops in Port Harcourt.
Whether a Nigerian selects to use the free Facebook advertising option, or the PPC option, Closeout Explosion Inc presents ideas that are useful. Social media advertising and general Internet advertising can be very effective, which is why Donny Lowy has published his Facebook advertising tips. He knows from personal experience that online marketing works which is why he recommends it to his Nigerian customers who are very Internet savvy.
Another reason why CloseoutExplosion.com recommends utilizing Facebook to sell wholesale merchandise, is because especially in a country like Nigeria where relationships are often based on tribal and social associations, it is very important to be able to display oneself in public, so that customers can associate a real person with the business from which they are buying their Tahari suits, Jones New York dresses, and BCBG shoes.