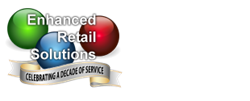 'I am proud to mark our tenth year of service.' - Jim Lewis, Founder and CEO
New York, NY (PRWEB) September 20, 2012
Enhanced Retail Solutions (ERS), a top provider of solutions to suppliers of the retail industry for use in analyzing product sales and trends announces its ten-year anniversary.
As a buyer at JCPenney, Jim Lewis learned of his vendors' struggle, sharing the responsibility of managing the business at their retail partners.
On July 1, 2002 Jim started a consulting business to help such vendors.
Very quickly he realized he needed software to automate the study of hundreds of sku's across thousands of doors of the national chains. Originally commissioned as internally used software, Jim quickly learned of client interest in the software as well. This lead to the commercialization of that software.
ERS grew from a one-man shop to more than 15 people in New York City, around the US and across the globe.
For more information, please read Jim's 10th Anniversary Post.
"It took a lot of courage to leave a promising career at JCPenney to start my own business" said Jim Lewis, CEO and Founder at ERS. "I am proud to mark our tenth year of service and immensely gratified to have had such a positive impact on so many businesses."
ERS celebrated its anniversary on September 13th by hosting its clients and partners to a private reception in New York City. Additionally ERS is now offering valuable resources and information on its web site at no charge, incliuding information on Retail Math and Sales Curves.
About Enhanced Retail Solutions LLC
Enhanced Retail Solutions is a New York based software and consulting firm specializing in retail analysis for the manufacturer. ERS' state of the art software tools and consulting deliver critical data quickly, easily and cost effectively, adding over one hundred million dollars to their clients' bottom line. ERS' broad customer base includes industry leaders in the Apparel, Footwear, Home Textile, Toy, Home Décor, Home Improvement, Electronics, Consumer Products, Housewares and Food Industries. For more information, visit http://www.EnhancedRetailSolutions.com.