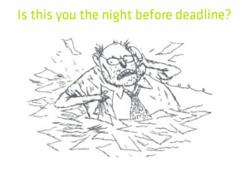 Toronto, Canada (PRWEB) September 17, 2012
Today's working environment in the Oil & Gas Industry has changed. Globalisation, cost reduction drivers and easier access to specialists around the world due to technology advancements results in more and more companies asking their employees to work virtually.
Lina Gogos of Xait will interview Graham Ablett of Strategic Proposals and focus on the following key discussion points:

Tips on how to help run an effective virtual bid team
Effective collaboration with co-located teams, across offices and time zones
What tools should bid managers be using to help them manage a virtual team?
Looking ahead / future planning
For more information or to register go to http://xtks.in/xto-521
Xtalks, powered by Honeycomb Worldwide Inc., is a leading provider of educational webinars to the global Life Sciences community. Every year thousands of industry practitioners turn to Xtalks for access to quality content. Xtalks helps Life Science professionals stay current with industry developments, trends and regulations. Xtalks webinars also provide perspectives on key issues from top industry thought leaders and service providers.
To learn more about Xtalks visit http://xtalks.com/ContactUs.ashx
Contact:
Karen Lim (416) 977-6555 ext 227
clientservices(at)xtalks(dot)com