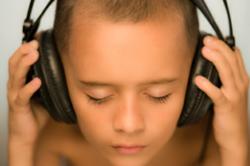 When it comes to reshaping the future of humanity, music is an essential ingredient to help us live our most fulfilling lives and to achieve holistic and sustainable solutions to the challenges of humanity.
Santa Monica, CA (PRWEB) September 11, 2012
As part of a commitment to help people better understand the mysterious power of music and how it can be used to shape the future of our existence, Frank Fitzpatrick is launching a series of articles called Why Music. Fitzpatrick is a social entrepreneur and multi-platinum music producer on a mission to re-integrate music as a primary component of human development and our relationship with the world. Over the next 10 weeks, he will introduce topics such as Music and the Brain; Creativity; Movement; Film; Education; Health; Personal Empowerment and Global Peace Building.
The Why Music series is a precursor to a TV special Fitzpatrick is developing, as well as, part of a set of talks he is delivering around the globe on the subject, including an upcoming November 8, 2012 appearance at TEDx in Sao Paulo, Brazil.
"We are living in critical times that will require highly creative solutions. Music is an essential ingredient for helping us cultivate that creativity," says Fitzpatrick. "The more work I do around the world - using mainstream music and film platforms to drive social awareness, the more surprised I am at how so many of today's thought leaders and decision makers have lost touch with the innate power of music to help us develop more intelligent, creative and compassionate societies. For the most part, we have narrowed our view of music to see it through two fundamental lenses: as commodity or as entertainment."
As a long-standing Hollywood film composer, Grammy nominated songwriter, award winning filmmaker and Founder and Director of EarthTones, an organization dedicated to Transforming the Human Spirit through the Power of Music and Film, this subject matter is something Fitzpatrick knows first hand. He feels the need to get this message out is now greater than ever before.
He recently delivered that message to world leaders in exponential technologies at the NASA Ames headquarters for Singularity University in his August 19th presentation BEYOND TECHNOLOGY: Building a Bridge between the Science of Technology and the Art of Communication. Speaking to attendees from over 40 countries, Fitzpatrick warned that, "Science and technology alone are not the solution. People are highly complex emotional beings. We need to balance advances in science and technology with other methods of engagement and adaptability or, as it has been proven in history, it could be our own perceived 'advances' that accelerate the demise of humankind."
He took a similar message to China - promoting music and film as drivers of social consciousness, in his presentation to the faculty and graduates of the Shanghai Arts Academy last December and in his original production for the June 18th opening of the Shanghai International Film Festival. He also created the soundtrack for the upcoming feature film Amazing – a collaboration with Shanghai Film Studios and the NBA and, through his organization Earthtones, is working on a a music-driven campaign to help promote free NBA-Fit clinics across China.
In addition to his Why Music series, live talks and film projects around the world, Fitzpatrick is working with other organizations promoting health, creativity and cross-cultural understanding. "I am trying to use music to engage potential game-changers to join together and help address what may be one of our greatest global challenges: How do we help humanity prepare for and adapt to exponential change and increasing levels of disruptive stress".
His search for answers and collaborators lead him to Oxford, England as a delegate of the 2012 Skoll World Forum for Social Entrepreneurs, and inspired him to become Creative Director for the launch City of Hope's Los Angeles Yoga for Hope campaign - promoting music, yoga and meditation as preventive and alternative therapies for life threatening diseases. Fitzpatrick was also on the jury for the September 19th 2012 Sentinal for Health Awards, examining primetime television's effectiveness at building public awareness around health and social issues.
While his Why Music series will unveil many of the mysteries behind music's undeniable impact on our emotions, perceptions, cognitive development and relationship with the world, Fitzpatrick won't make any claims that music alone can solve the world's problems."I'm not trying to claim that music is the answer in and of itself for solving the many grand challenges we face today but, when it comes to reshaping the future of humanity, music is an essential ingredient to help us live our most fulfilling lives and to create holistic and sustainable solutions to the challenges of humanity."
The first installment of the 10-part Why Music weblog, Music: The Essential Ingredient, is available online now. Subsequent postings will be available every Thursday starting September 13th.
Frank Fitzpatrick
Frank Fitzpatrick is a multi-platinum selling record producer, Grammy-nominated songwriter, social entrepreneur and award-winning filmmaker. He has worked with musical pioneers like Miles Davis, Herbie Hancock, K'Naan, Jill Scott and Ziggy Marley, and dozens of film and TV programs including Friday, Pirates of Silicon Valley, Scary Movie and The Larry Sanders Show. As Founder and Director of the nonprofit EarthTones, Fitzpatrick now focuses on creating music and film projects that make a positive contribution to our world. His experience across the business, social and entertainment sectors allows him to provide organizations with creative solutions and integrated strategies for impacting large audiences.
EarthTones
EarthTones is a non-profit organization committed to transforming the human spirit through the power of music and film. We produce and support the production of emotionally compelling content while partnering with top level talent, like-minded organizations and large scale entertainment platforms to engage, inform and inspire people across the globe. As part of the 2012 Yoga For Hope campaign, Fitzpatrick and EarthTones produced a star-studded CD called Yoga Revolution: Music for Hope, featuring Sarah McLachlan, Ziggy Marley, Peter Gabriel, Michael Franti, Sheryl Crow, Krishna Das, Anjelique Kidjo, Anoushka Shankar and Sting.