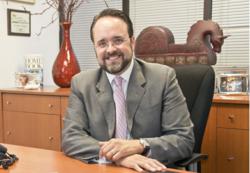 The strong demand from buyers and low inventory is causing a shift the market.
Miami, FL (PRWEB) September 10, 2012
Another fact to consider, is the inventory of distressed sales (foreclosures and short-sales), which had a considerable decline in the last few months, as banks are not actively marketing their distressed assets for sale. The "shadow inventory" (oversupply of vacant housing) a pent-up supply of homes that could slow the housing recovery, is considered the lowest in ten years, according to an article by the W.S.J. published on August 16th, 2012.
Other active suppliers of properties in the region are the new-construction Developers, and according to a report by McGraw-Hill Construction the total value of contracts for future construction in the Miami Metro area has risen 46% year to date. There is a total of $2.82 Billion in contracts for future construction since the beginning of the year, up from $1.94 Billion during the same time last year.
"The changes that we are experiencing in Miami's housing market have been accelerated, without doubt, by the strong buyer demand in the area," says Emilio J. Cardenal, Broker/Executive Director of Interinvestments Realty. "Foreign buyers continue to spike sales in the residential market, but now, we're also starting to feel a major impact from American domestic buyers, which in many cases have created a 'frenzy bidding' vying to snatch-up the coveted properties."
"Our agents have been reporting to us on a daily basis, the reduction of the overall resale inventory. No doubt about it, there is a serious lack of inventory currently in the marketplace… and we may continue to experience this trend in the near future," adds Cardenal.
"Interinvestments Realty associates are really, really lucky, that they have ample inventory despite the low levels of properties for sale in South Florida. Our office maintains one of the largest pools of homes listed in the area, according to our local Multiple Listing System, and if we add-up the new construction homes at our disposal, we still have plenty of quality properties to offer our clients," continues Cardenal. "Our niche product always has been new-construction properties."
"But it may be too soon to tell if we're entering a 'Seller's Market.' However if the current trend of strong demand with diminishing inventory continues, we will see a gradual rise in home values. This will be a very enticing situation for Sellers to start selling." concludes Cardenal.
Our office will continue to offer the best properties available in the market to our clients. We will be showcasing the best opportunities in the new construction market through our digital New Home Magazine. If you would like to subscribe to our free magazine, or become part of our sales team or participate as a referral Broker in our International Referral Network, please call us at (305) 220-1101.
Join the Revolution of Success! Participate! Affiliate with the Best!