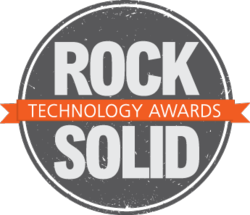 The flexibility with V6 software enables us to meet specialized client needs for the billing process - a real plus for enhancing customer relations and reducing manual processes in our accounting department
Portland, OR (PRWEB) September 10, 2012
Viewpoint Construction Software is pleased to announce the winners of the first Viewpoint Construction Software Rock Solid Technology Awards, Lehman-Roberts Company and Pala-Interstate, Inc. Winners were chosen based on their creative use of V6 or inventive integration between V6 and a third party product, helping provide a positive impact in the operation, growth and success of their construction business. Winners will be recognized during the Collaborate 2012 User Conference, September 17-20, in which over 700 customers and partners will be attending.
Pala-Interstate, General Contractors located in Baton Rouge, Louisiana, utilized the customization features in Viewpoint V6 Software to create unique bills specific to their clients. As a result, Pala-Interstate was able to discontinue using an Access Database and eliminate double entries for AP Invoices and Billing, as well as the requirement to update and maintain separate databases. Tracy Blair, IT Manager at Pala-Interstate stated, "The flexibility with V6 software enables us to meet specialized client needs for the billing process - a real plus for enhancing customer relations and reducing manual processes in our accounting department."
The solution provided by Lehman-Roberts Company, Paving Contractors located in Memphis, Tennessee, allowed for V6 to automatically pass information to its ticket software, provided by JWS, using Microsoft SQL triggers. With this solution, anytime a quote, hauling vendor, materials request, etc. is set-up, the information is automatically updated and sent to the appropriate plant. On the backend, there is a process that takes all the tickets for the day and moves the data into Viewpoint, allowing the materials staff to process and bill updates daily.
"Because V6 is an open and flexible system, we were able to create this solution, drastically reducing the amount of time needed to get information to plants and efficiently allowing for the processing and invoicing of tickets soon after they are produced. Bottom line this solution allows for greater company efficiency and provides real-time, accurate information to be reflected in V6, helping us make better decisions at a faster pace," stated Jason Keen, Finance and Business Systems Analyst at Lehman-Roberts Company.
About Collaborate 2012
Collaborate 2012 offers Construction Imaging and Viewpoint V6 Software users the opportunity to experience several days of collaborative learning tracks on Viewpoint V6 Software topics from accounting to operations; offers tracks dedicated to roundtable and focus group discussions; and provides specific sessions focusing on user-roles such as Accountant, Executive, IT, Operations, Payroll/HR or Project Management. For added motivation, key note speakers include Alison Levine, Team Captain of the First American Woman's Everest Expedition and Gregg Schoppman, Principal of FMI, discussing critical trends driving the future of the construction industry.
About Viewpoint Construction Software
Named Oregon's Best Software Company 2012 by TechAmerica, Viewpoint Construction Software has a long-standing focus on meeting the information needs of construction companies, achieving a leadership position in construction-specific ERP and ECM software. Viewpoint's V6 software is an ERP suite of integrated applications, including mobile applications for time, job and equipment communications in the field, and for accounting, human resources, project management and construction operations. Construction Imaging is an ECM and workflow suite with complete integration to Viewpoint and other industry accounting and project management applications. Available as cloud and on-premise solutions, our configurable and scalable products address the unique needs of leading firms throughout the U.S., Canada and Australia. For more information, visit http://www.viewpointcs.com
© 2012 Coaxis, Inc. dba Viewpoint Construction Software. All Rights Reserved. Viewpoint Construction Software® and Construction Imaging® are trademarks or registered trademarks of
Coaxis, Inc., dba Viewpoint Construction Software in the United States and/or other countries. Resource Commander is a registered trademark of ACS Connect. Other names and brands may be claimed as the property of others.