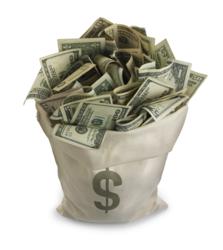 Recently, there has been an increase in news reports about people who stole unclaimed money from others, or email scams using unclaimed money, in order to get personal information
Huntington Beach, CA (PRWEB) September 18, 2012
CashUnclaimed.com has reported a rise in unclaimed money scams throughout the country. Some of those scams involve fake emails, identity theft, and cases of people conducting the searching, but stealing the found money. Scams such as this one have been cropping up around the country, due to the growing popularity of unclaimed money.
Unclaimed money or property is money or property that has been forgotten by the owner, and has remained unclaimed for a specific amount of years. After that period is up, which is different per each state, the money is turned over to the government for safe keeping, until the owner or heir comes forward to claim it.
One recent incident, reported on NBC4i in Columbus Ohio, involves a man by the name of Alexander Mitchell who is accused of stealing unclaimed money. According to the NBC4i story, Mitchell allegedly posed as a fake company and persuaded individuals to grant him power of attorney to find and collect their unclaimed funds. Mitchell allegedly then charged most of them for this service, and never gave the individuals their unclaimed money. This is just one example of the many scams occurring involving unclaimed money.
Founder of CashUnclaimed.com, Bill McIntosh, comments on the recent unclaimed money scams, "It is a shame that people are using unclaimed money for their own benefits. Recently, there has been an increase in news reports about people who stole unclaimed money from others, or email scams using unclaimed money, in order to get personal information. It makes it difficult for legitimate, honest companies such as mine, as it creates skepticism on the concept."
CashUnclaimed.com is among one of the many legitimate websites that offer assistance in searching for unclaimed money. CashUnclaimed.com has access to all state and federal unclaimed money databases, which makes it the largest unclaimed money database in the world. CashUnclaimed.com has an A+ Better Business Bureau and has been in business for 8 years, helping thousands find their unclaimed funds.
The recently countrywide unclaimed funds estimate amounts to over $32 billion, which includes 117 million different accounts. As the government is making strong attempts to return this money to the rightful owners, it is men like the Ohio resident, Alexander Mitchell, who make it difficult.
With the help of CashUnclaimed.com's large database, one will be able to find all unclaimed funds quick and easily. CashUnclaimed.com also provides great resources to prevent unclaimed money in the future. One can easily begin their unclaimed money search, safely, and for free with CashUnclaimed.com .