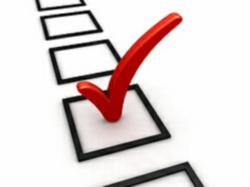 The home security industry is going wireless. The days of the hard-wired systems are long gone.
Baltimore, MD (PRWEB) September 08, 2012
Wireless home security systems are the new standard in the home security industry for several reasons. One, they are easy to install as most security systems come with an adhesive tape to adhere window or door sensors to the wall. Two, they are portable so they can be moved from home to home or apartment to home easily. Finally, they provide for a safer and more reliable home security system as there are no wires to cut.
According to 6Webs.com there were two home security companies that offered the best wireless home security systems. These companies not only ranked high on 6Webs.com's independent reviews but also received an overwhelming amount of positive customer feedback.
The top home security companies offering a wireless home security system are:
FRONTPOINT SECURITY
FrontPoint Security offers wireless home security systems with 100% cellular monitoring services. Their systems are free from wires and use proven and reliable equipment from GE. FrontPoint Security earned 6Webs.com's best home security system award as well as their best wireless home security system.
PROTECT AMERICA
Protect America's wireless home security systems are available with Landline, Broadband and Cellular monitoring services. Protect America also provides home security equipment from GE and offers an excellent warranty program.
Both FrontPoint Security and Protect America provide an excellent choice for consumers searching for the best wireless home security system for their families. Both companies carry a high Better Business Bureau rating and have received numerous awards for their customer service.
About 6Webs.com
6Webs.com is dedicated to providing unbiased and independent home security systems reviews. 6Webs.com conducts an annual review of the leading home security providers and ranks them based on several categories that are important to consumers.