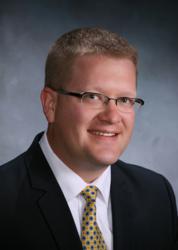 Reamstown, PA (PRWEB) September 08, 2012
Joshua Horvath has joined DORMA Americas as Area Research & Development Director.
In his new position, he will direct all research and development efforts providing technical project leadership, strategy and management for all R&D requirements, supporting new product introduction, operations, sales, marketing and customer service.
A graduate of Rochester Institute of Technology, Joshua holds an MS degree in mechanical engineering. He has acquired substantial experience, skills and knowledge within the R&D arena during many years with U.S. and international manufacturing companies, a background that will directly benefit DORMA and its customers.
About DORMA
DORMA is a leading global manufacturer of premium access solutions and services that enable better buildings. Our full range of products and services provides safety and security as well as convenience and comfort. DORMA features a design oriented portfolio of architectural door hardware, specialty hardware for glass door and wall applications,door automation systems including Crane Revolving Door, and operable wall systems featuring Modernfold. DORMA is an international market leader with innovative and inspiring design and technologies for access solutions and services.