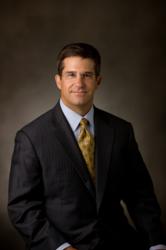 Reamstown, PA (PRWEB) September 10, 2012
Jeff Phillips has joined DORMA Interior as National Sales Manager, bringing a strong background in sales and related disciplines to an international leader in the fields of interior design and premium access solutions.
DORMA Interior provides products and solutions that help create ideal balance between function and aesthetics, particularly with respect to the interior architecture of small offices and office units, professional practices, agencies and home offices. Its applications feature spatial efficiency, transparency, smooth transitions between spaces, comfort and flexibility
In his new position, Phillips will be responsible for planning, organizing and managing all sales and marketing functions in the United States. He will be actively engaged in building the sales team and distribution network to support revenue growth.
A graduate of Michigan State University, East Lansing, he holds a Bachelor of Science degree in public affairs management and business. He has more than twenty-seven years of experience in sales, sales leadership, business development, strategic planning, business leadership and customer relationships, primarily in the contract office furniture industry. He is a proven and experienced leader whose capacity for strategic analysis and market positioning are well-suited to development of a new market segment for DORMA.
About DORMA
DORMA is a leading global manufacturer of premium access solutions and services that enable better buildings. Our full range of products and services provides safety and security as well as convenience and comfort. DORMA features a design oriented portfolio of architectural door hardware, specialty hardware for glass door and wall applications,door automation systems including Crane Revolving Door, and operable wall systems featuring Modernfold. DORMA is an international market leader with innovative and inspiring design and technologies for access solutions and services.