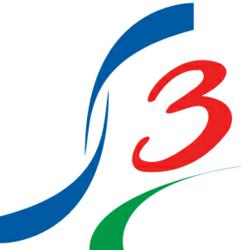 London, England (PRWEB UK) 13 September 2012
S3 (Sunrise Software Solutions) has opened for software outsourcing business in London. S3 allows their clients to take ownership where they are and to implement solutions elsewhere. They lead the outsourcing industry with what they call the local industry bridge strategy.
This strategy, and the S3 success story, consists of the excellent reviews and recommendations offered by those clients who know and trust S3 and the work that they do. In this way, S3 customers have become the company's best sales people. Founded by a few outstanding software technicians who have consistently over-delivered and gone above and beyond their client's expectations, S3 is quickly becoming a leader in the software outsourcing world. Today, with many well known and respected organizations as clients, S3 continues to focus on building upon their understanding of the outsourcing industry and the interests of their customers.
"S3 has been a responsive, talented, and professional organization for us, providing both quality assurance and development projects at a competitive price with the highest quality. We continue to use S3 because of these traits, and leverage their skills as an extension of our in-house development group. Our experience with S3 has been excellent," said Dr Tim Parker, Vice President Research and Development, Absolute Software.
S3 has focused on outstanding customer delivery, which is why they have been so successful in delivering applications that provide real business advantages.
About S3
Since its founding in 2007, S3 has grown through a unique blend of technical skill and entrepreneurial values. S3's specialties are WEB applications, mobile apps, automated testing outsourcing, .NET outsourcing, wireless and embedded software and Java J2EE outsourcing. S3 delivers business advantages to world-leading organisations through a uniquely positioned team of professionals. Its growing and highly successful knowledge mix enables S3 to deliver industry bridge local project management which maximises its client's ability to focus on their core expertise. Mutual success supports the company's culture of "growing together" and has proved its worth with exponential profitable growth since 2007. The success is set to continue in the UK.
Contact
Stephen Cole
+44 790-601-7380
Stephen(dot)cole(at)s3corp(dot)com(dot)vn