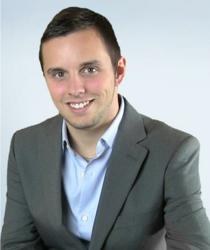 Not only is he a credit to his profession, he is also genuinely interested in every client.
Destin, Florida (PRWEB) September 11, 2012
Has the essence of a gentleman completely diminished in modern society? Many men lack the basic characteristics of a true gentleman according to a recent field study conducted by Southern Gentleman Image Consulting. As a result, their lead style and etiquette expert feels that it is time for a refresher course on the fundamentals.
Male image consultant, Dalton Young, at Southern Gentleman Image Consulting primarily focuses on bringing out the gentleman in every man and has shared these 10 tips to help men rediscover their inner gentleman through style, fashion, and etiquette. Young has helped thousands of men worldwide and leaves his clients raving about their experience. Calvin Johnson, a male client of Southern Gentleman, says "Not only is he a credit to his profession, he is also genuinely interested in every client." These are the style and etiquette tips released by the southern gentleman:
Tip #1 - Open the door for others.
Always open the door whether for a person walking in behind you or a lady getting into her car. This is a classic characteristic of a southern gentleman. As cliché as this tip may sound, this chivalrous action is a true gesture of courtesy that is almost non-existent in today's society.
Tip #2 - Be well-mannered.
With a tremendous growth in slang and violence over the past decades, a lot of men have lost their manners and lack true character. Being well-mannered includes simple phrases such as "Yes Ma'am" and "No Sir." Also, cursing is not part of a gentleman's vocabulary, especially in the presence of a lady. A gentleman is educated and well-mannered.
Tip #3 - Be the bigger man in conflicts.
People are always looking for ways to bring you down to their level by insulting or challenging you. As gentlemen, we must rise above others who thrive off these emotions. You are better than that and will not drop your standards. Most conflicts are not worthy, so as gentlemen we must walk away. This doesn't mean you are scared, it signifies maturity and that you are the bigger man in the situation. A gentleman is always calm and collective.
Tip #4 - A gentleman does not boast.
Gentlemen are not men of gossip. We never attempt to make ourselves appear better than another fellow human being despite their lifestyle or personality. We accept our accomplishments and thrive to always achieve more, however we never rub our accomplishments in another person's face or belittle them.
Tip #5 - Pull out her chair at dinner.
Throughout all aspects of our everyday lifestyle, we tend to put others above us and respect our women. One way we show this is by pulling out your lady's chair and offering to take her purse or coat, then we slide her chair back in as she takes her seat. You can never go wrong with this classy move.
Tip #6 - Give and receive compliments.
Everybody loves to be complimented despite the topic of the compliment. People are always looking to be acknowledged and even accepted in some cases. When complimenting someone try to be specific, and be honest. People can tell if you do not mean what you are saying. Compliments can go a long way.
Tip #7 - Learn to be well-dressed.
People have always said clothes make the man, and they are right. One noticeable aspect of a gentleman is that they are always well-dressed, stylish, and impeccably groomed. It does not make you any less of a man to take a few extra minutes a day to be sure you look sharp. It not only affects how people see you, but also how they act towards you.
Tip #8 - Offer assistance to those in need.
If you see someone in need of assistance, always offer a helping hand. Whether you see a person changing a flat tire or an elderly lady struggling to load groceries into her car, you should offer to assist them. It is good virtue and something a real southern gentleman would do.
Tip #9 - Be a man of your word.
When you say something you should mean it. Be a man of your word and hold true to its meaning despite the depth or capacity of the statement you are making at the time. Do not lie and do not break your promises.
Tip #10 - Learn to say thank you.
Two words that tend to go a long way are "Thank You". This not only shows that you are appreciative, but it also shows that you pay attention to things that other people do for you and that my friend will earn you respect.
Southern Gentleman is a male image consulting firm based out of Destin, Florida. Dalton Young, style and fashion expert, is dedicated towards helping men build their wardrobe and rediscover their lifestyle through confidence, and character. All services, both virtual and in-person, and products can be found on their website. Young has also developed SoGents Lounge, a wardrobe and lifestyle community filled with exclusive video content and the ability to personally ask Dalton questions.
If you'd like more information about their services, or to schedule an interview with Dalton Young, please call (850) 865-6992 or e-mail Southern Gentleman Image Consulting at info(at)southerngentleman(dot)net.