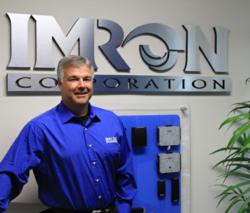 We're excited to have Scott join our team
Irvine, CA (PRWEB) September 10, 2012
IMRON Corporation, a leading provider of security management solutions, announced today that it has named Scott May as their National Sales Manager. Scott has over 25 years of management experience and has consistently shown that he is a proven leader with the ability to analyze alternatives, provide creative solutions, motivate staff to action, and provide profitable results.
Prior to joining IMRON, Scott was the Southeast Regional Sales Manager for Open Options, where he won numerous awards and increased dealer coverage by more than 1000% and quadrupled sales for the past 6 years. Scott has consistently ranked in the top 3% of the sales force.
"We're excited to have Scott join our team", said Imron Hussain (President of IMRON Corporation). "His experience and industry knowledge will play a key part in helping us to grow our dealer channel network."
Scott attended Texas A&M University in Business Administration/Management class of '86. In addition, Scott was a scholarship athlete at the University of Louisiana at Monroe.