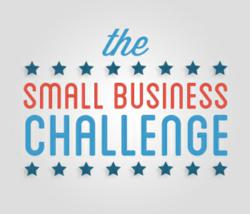 "The Small Business Challenge is our way of ensuring that small businesses, which provide value to the national economy, are not overlooked because of limited funding options," said Maurice Lopes, founder and CEO of EarlyShares.com.
Miami, Fl (PRWEB) September 10, 2012
One week into the competition, the Small Business Challenge(SMBChallenge) has already attracted an assorted group of businesses to compete for a share of $50,000 in cash and advertisement, under the premise of creating job opportunities in the USA. The Small Business Challenge™, a competition sponsored by crowdfunding platform EarlyShares.com in conjunction with lonelybrand and CometAds, launched September 1st and will reward the top three companies that show the most promise. The SMBChallenge has already drawn nominations from a wide range of startups and small businesses across a variety of industries, including coffee houses, manufacturers, retailers and specialty apparel designers.
Submissions for companies ranging from 1 to a 100 employees have been seen from every region of the United States, including Alaska, reinforcing the current demand for small business funding across the country. The top winner will receive $25,000 in cash and marketing resources, while the second and third place winners will be awarded $15,000 and $10,000 respectively.
"The Small Business Challenge is our way of safeguarding that small businesses, which provide value to the national economy, are not overlooked because of limited funding options," said Maurice Lopes, founder and CEO of EarlyShares.com. "As we move into 2013, crowdfunding will open doors for more small businesses, but in the meantime, the Small Business Challenge is a way to support their growth right now."
Each company that applies to the SMBChallenge is required to make a pitch for how the Small Business Challenge™ will help their business create more jobs in the USA.
"The SMBChallenge is an example of an emerging class of digital tools that help entrepreneurs raise capital quickly," said Nicholas Kinports, digital strategy lead and founder at lonelybrand. "We are proud to be a sponsor of this exciting contest, and we look forward to helping the winning companies find success with digital marketing."
To qualify for the contest, businesses must submit an application at SMBchallenge.com and receive at least 100 votes from their supporters through social media and email campaigns. The submission, nomination and voting process began September 1st and will continue until October 31st.
After the initial voting period ends, the 25 companies with the most votes will be automatically named semi finalists. Then, a judging panel will select another 25 companies that demonstrate the most job-creating potential. After the top 50 semi finalist companies are selected, the panel will gather additional information about the company and its leadership team, in order to select the top 10 finalists. The three prize winners will be chosen by voters between November 2nd and 7th.
About EarlyShares.com
EarlyShares.com, an Equity Based Crowdfunding platform formed in 2011, creates a space which helps entrepreneurs find online funding from a crowd of investors in exchange for small amounts of share ownership. The company is sponsoring the Small Business Challenge as part of its efforts to raise awareness about Equity Based Crowdfunding and motivating small business funding. Equity Based Crowdfunding, which was legalized when the JOBS Act was signed into law in April 2012, will become a regulated investment option in 2013.
About lonelybrand
lonelybrand provides digital marketing and communications solutions for mid to large-sized companies designed to increase brand awareness, connect with customers and shareholder, while dramatically increasing digital revenue. The company offers turnkey digital blueprints and experts to execute advanced online marketing programs that allow executives to focus on what matters most.
About CometAds
CometAds is an all-in-one solution that gives advertisers, agencies and web publishers the ability to create and publish video and display advertisements quickly and economically. The powerful CometAds ad builder is perfect for users who want to create, distribute and monetize their advertising content online.