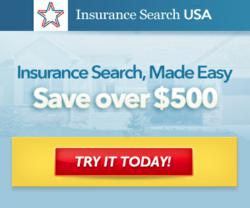 Richmond, VA (PRWEB) September 09, 2012
When it comes to deciding on a new vehicle purchase there are many issues consumers have in relation to insurance. The most surprising one being that they don't even consider the cost of insurance in the first place.
InsuranceSearchUSA.com reports:
Studies show that many consumers are too focused on the features or price tag of the car to consider the all important factor of how much it's actually going to cost them to insure the vehicle until after the purchase has already been made.
This is an alarming result considering the insurance payments are often made on a monthly basis along with the car payments. Factor in gas, parking and maintenance and the cost to keep a vehicle really starts to add up and become a burden.
When going to the dealership the consumer is sometimes put under so much pressure by sales people to make decisions on upgrades, features and financing options for the car, they've signed an agreement before even researching insurance costs.
InsuranceSearchUSA.com strongly encourages consumers to do their homework and take advantage of their free insurance quote system to compare rates with different vehicles as one of the key factors in making a decision on which car to buy.
The quotes are no-obligation so visitors to our site are free to compare insurance rates with no commitments at all. They are free to adjust the results and features to see how they might affect the overall costs of insurance.
"The results often surprise people, comparing quotes is a rewarding experience for many visitors to our site. They learn by comparing different vehicles and factors with different providers that certain cars they thought were out of their reach were actually within budget." said a representative of the site.
"They more often learn however, that many aren't." joked the rep. Might want to put that shiny new Porsche on hold.
Regardless of the outcome, making a decision on a new vehicle purchase should always include a quick insurance quote comparison as one of the most important pre-purchase factors. With a free service like InsuranceSearchUSA.com consumers can save hundreds on their new car by getting the cheapest insurance rates along with it.
To try the service and compare quotes today, visit: InsuranceSearchUSA.com