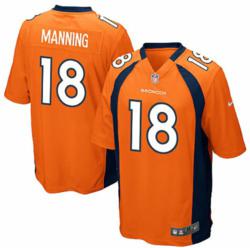 Detroit, Michigan (PRWEB) September 09, 2012
NFL season is finally now and SportsFanPlayground.com, a leading carrier of sporting goods and electronics including video games, tablets, televisions,etc., has authentic NFL apparel and accessories on sale for a limited time.
Whether its tailgating or just enjoying having the jersey of a top player, The Sports Fan Playground currently has all of the top jerseys available for sale, including top players such as Peyton Manning, Tim Tebow, Aaron Rodgers, Calvin Johnson, Robert Griffin III, Andrew Luck, and many others from all 32 NFL teams.
The store also has many items for tailgating, home & garden, cell phone accessories, and more representing a customer's favorite team in college, pro or international sports.
For more information, visit SportsFanPlayground.com.
About the Sports Fan Playground
SportsFanPlayground.com is a leading online e-commerce provider of sporting goods and fan apparel from the NFL, NHL, MLB, NBA, NCAA, UFC, WWE and other top leagues from around the world. The store also has a variety of electronics which range from tablets, PCs and cameras to video games, DVDs, Blu-Ray Discs, appliances, lawn and garden products and more.
The store also carries the top brands in electronics and apparel including, Nike, Adidas, Apple, Sony, Samsung, Microsoft, EA Sports, and many more. The company recently began its initial expansion into clothing and jewelry and will continue to expand over the next several months.