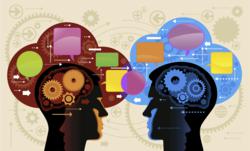 Suicide rates, addicted children and digital pressure fueling drug experimentation all lead to high health insurance costs and better coverage needs.
Orange, California (PRWEB) September 10, 2012
With September known as National Recovery Month, HealthCompare, a nationally recognized health insurance comparison site, wants to remind consumers that with the rising costs of mental health care, consumers without insurance are often left behind.
Posted on their Facebook fanpage, HealthCompare shared a link to the government's Recovery Month page. Through this share, the health insurance comparison site wants consumers to understand that with addiction and mental health issues comes painful issues that have to be addressed.
Suicide rates, addicted children and digital pressure fueling drug experimentation all lead to high health insurance costs and better coverage needs. With 58.7% of American suffering with mental illness (National Institute of Mental Health), HealthCompare wants to give those affected a fighting chance.
With a history for consumer compassion, HealthCompare helps people who need insurance the most find policies that are not just another piece of paper in their wallet. They urge shoppers to understand what they truly need by asking them probing questions to help them understand.
Many people don't consider that when they change policies, they may be asked to change doctors. And for many, that isn't an option. But with services that HealthCompare offers, shoppers can locate policies that won't tell them they have to start a fresh medical history with a doctor they know nothing about.
But not only do people sign up for policies that don't cover what they need, HealthCompare found staggering numbers of Americans choosing policies based wholly on their monthly premium. Aware that the premium is merely the beginning for the out-of-pocket costs related to medical coverage, the company decided to take shopper education more seriously.
They began to create and release infographics that addressed the hardships related to health insurance in an effort to teach Americans why they needed health insurance and what costs they must consider when paying for it.
Infographics, a recent craze online, are tools that dispel the complexities of difficult topics by stripping away any extraneous information like study background and industry jargon. These topics are made simpler by displaying raw data in the form of graphic images and colors so that the meat of the information is all people see.
Some of HealthCompare's infographics released are:
How To Find Affordable Individual Health Insurance - Designed to direct and educate health insurance consumers find individual health insurance that's more affordable
Is College Health Insurance Smart - Designed to help college students decide if paying for health insurance is a good idea for them or if skipping it would be acceptable
Not All Free Health Insurance Quotes Are Created Equal - Created to illustrate how some health insurance quotes are not complete
With consumers education firmly in their hand, HealthCompare, is entering the publishing world. Through the boom of E-readers and the book industry, the goal is to reach out to a new arena to empower as many insurance shoppers as possible since more Americans than ever can be found carrying their personal libraries around with them and reading wherever they go.
The books that HealthCompare will be publishing will be self-development topics like dealing with divorce, adjusting to new marriage and parenthood, as well as surviving college. They will begin releasing their titles free on their website on a weekly basis when publishing begins.
About Health Compare: HealthCompare was launched in 2009 to work with brokers and carriers to help individuals and families easily research, compare, buy, and enroll in the right health insurance plan at the right price. Based in Orange, Calif., it delivers accurate, customized, health insurance quotes for the country's diverse population.
Through a unique partnership with its sister company, CONEXIS, HealthCompare has the ability to quickly reach thousands of COBRA-qualifying consumers and provide them with COBRA alternatives at the moment they become eligible for COBRA benefits. This provides these consumers with an opportunity to enroll in individual or family plans and potentially save hundreds to thousands of dollars on COBRA premiums and, at the same time, rewards referring brokers with referral fee income for the life of each policy.
For more information, visit http://healthcompare.com/ or call 888.748.5152.