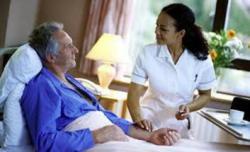 "We believe the visualization and vocalization of the various baby boomer topics will be easily accepted with our readers and be informative for potential readers and seniors concerned with the various topics we will cover."
(PRWEB) September 10, 2012
The content staff of LivingSenior.com is set to offer video guides for baby boomers starting September 2012. These guides will be featured on a regular basis through the LivingSenior.com YouTube channel. The guide will cover the baby boomer related topics and guides regarding baby boomer related issues. Financial planning, retirement planning, senior communities, aging in place, senior products, baby boomer products and various services will be discussed throughout difference series additions of the guide series.
James Connolly, marketing manager for LivingSenior.com, was excited to announce the offer a video guides for the LivingSenior.com audience. In a recent discussion, Mister Connolly had the following information to give and remarks to say regarding the upcoming video guide series.
"LivingSenior.com offers baby boomers a chance to read about, stay updated & how-to guides on various senior living topics. However, in recent weeks we have received several requests for these topics to be verbalized and visualized for seniors, their loved ones and for caregivers. We have accepted these requests and have in turn offered this upcoming video guide series. We believe the visualization and vocalization of the various baby boomer topics will be easily accepted with our readers and be informative for potential readers and seniors concerned with the various topics we will cover."
This video guide expansion will be headed up by the content management and social media management team of LivingSenior.com. The guides will be offered a regular basis and appear through the YouTube channel. Subscribers to the LivingSenior.com YouTube channel will be made aware of changes, updates and new videos as they become life. Subscribers to LivingSenior.com on Facebook, Twitter, Google plus and through the RSS feed subscription will also be able to remain updated on upcoming guides, new guides and any updates as they are posted. Guides will go live once per week and are set to offer information in 3 to 5 minute long videos.
These video guides are being offered in addition to the how-to guides, upcoming guide series and the various other expansions set to go live with LivingSenior.com over the coming months.
LivingSenior.com encourages feedback, comments and requests for various topics to be discussed. If you have a topic that you would like to discuss through either the video guides or through the guides and blocks found in the senior center and through the LivingSenior.com blog site please e-mail Megan Coogle with your information at Megan(at)LivingSenior(dot)com.