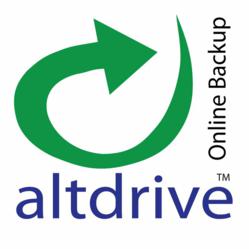 Rest easy knowing AltDrive is on the job remotely backing up your digital life.
Seattle, WA (PRWEB) September 18, 2012
AltDrive's Online Backup's server computing and storage assets reside in the Westin Building in Seattle, WA. The Westin Building is considered by many around the world to be a major hub of technological pioneering as well as the primary colocation, hosting and interconnection facility in the region. The building affords neutral interconnection points to Asian, Canadian, European and American network service providers, carriers, and Internet service providers. Its tenants have access to most major carriers and service providers in the region through extensive copper and fiber Meet-Me Rooms as well as interconnection to other networks via the Seattle Internet Exchange and the Pacific Northwest Gigapop. Its telecommunications facilities offer state-of-the-art redundant electrical power and HVAC systems as well as multi-layered security and CCTV systems.
As an analogy, AltDrive Online Backup's new location is like being in the main post office rather than a field office. Residing in a prime Internet node in the United States, AltDrive's servers are now closer to its customers, in terms of Internet hops, and it is faster, more efficient and ultimately more reliable. The Pacific Northwest provides another benefit - lots of rain. AltDrive's equipment is powered by electricity produced primarily from hydroelectric dams, which produce no industrial CO2 pollution.
The data center has acquired SSAE16 Type 2 certification. SSAE 16 audit reports on the design and effectiveness of a service provider's controls relevant to customers' financial and security reporting. The former AICPA (American Institute of Certified Public Accountants) standard, SAS 70, did not set standards for data center excellence; it just reported on the controls and processes in place as described by a data center. The new AICPA standard, SSAE 16, strengthens the report by providing criteria for the evaluation of controls and processes. A Type 1 audit determines the effectiveness of the service provider's controls according to the service provider's description and assertion. A Type 2 audit determines the effectiveness of the controls and tests the accuracy of the service provider's description and assertion, as well as the implementation and effectiveness of controls over a specific period of time.
Most people and businesses do not back up their important data regularly or at all. They do not have the time, or it's too expensive or complicated. But it happens - mistakes, computer viruses, negligence, fire, theft, and hardware problems - when files are lost, often they cannot be recovered. With individuals, that can mean loss of important documents or priceless photos and videos. For a business, that can mean loss of everything.
AltDrive offers inexpensive secure and unlimited computer file backup for Home and Business.
AltDrive was designed for the paranoid. It uses a super strong AES-256 CTR mode data encryption cipher with a private key so that even AltDrive personnel cannot view customer's files - a must for savvy businesses. For convenience, home users can elect to have AltDrive manage the encryption key.
About AltDrive
Established in 2005, founded by a serial entrepreneur with security, scalability, and usability backgrounds, and located in Seattle, AltDrive's mission is to ensure that all computer data is securely backed up and versioned. The company is viable and debt free having been developed without outside investor capital. Visit http://altdrive.com for more information or to backup your computers.