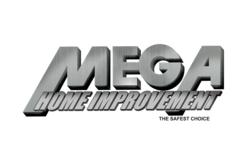 "It's going to be a great event" said Joe Hogel.
Algonquin, Illinois (PRWEB) September 09, 2012
Joe Hogel, President of MEGA Home Improvement announced "For the first time The MEGApros will be in one place at one time to answer your home "work" questions."
This free event will be open to the public from 11:00 AM - 4:00 PM on Saturday, September 15th, 2012.
Conveniently located at 427 S. Harrison Street, Algonquin, IL, you will find yourself just down the street from the famous Port Edwards Restaurant.
For all the WGN listeners, there is an extra special treat. WGN Radio's Mr. Fix It, Lou Manfredini will be in attendance from 1:00 - 3:00 pm.
Throughout the years MEGA has continued to improve and perfect the home improvement process. By creating the MEGApros division of MEGA Home Improvement they have filled in a pretty large gap. If you need hardwood floors you can call MEGA and they have a MEGApro for you. The same thing happens if you need a new garage door, electrical work, plumbing, painting, mold remediation, etc. "At MEGA Home Improvement we only work with the best and we expect only the best from our MEGApros." said Deidra Busch, office manager at MEGA Home Improvement.
"When you call MEGA Home Improvement you will find "One Call Does It All". Between MEGA Home Improvement and the MEGApros we have you covered." Hogel said.
"Holding this home show is MEGA's way of sharing our years of experience with you" Busch said. "We will also have great raffles, give-aways, and food."
You can call MEGA for more information about this exciting Home Show, 847.658.8989.
To receive updates, news, and special invitations sign up for MEGA's e-newsletter at http://www.megapros.com.