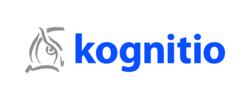 London, United Kingdom (PRWEB) September 10, 2012
Kognitio, driving the convergence of Big Data, in-memory analytics and cloud computing, today announced that Mark Lieberman, chief executive officer at TiVo Research and Analytics, Inc. (TRA), will be a featured speaker at the Big Data World Europe 2012 conference, to be held here next week.
Lieberman will present how TRA has harnessed Big Data with the help of Kognitio to gain deeper understanding into consumer behavior through the use of technology and data analytics. His speech, entitled, "Deep Dive Analytics on Big Media Data," will address how companies are:

Meeting the rising challenge of harnessing Big Data to drive increased revenue
Using real-time consumer behavior to plan, place, sell and evaluate TV advertising more effectively
Driving better business results
Dealing with diffused audiences, cluttered channel and fickle consumers can be an advertiser's nightmare. Through its use of Kognitio, TRA's Media TRAnalytics® software solution performs complex analytics of consumer behavior across both media exposure and product purchases. As a result, TRA enables advertisers to find the right audience, define the right message and present their advertising at the right time and environment. This leads to an optimized return on media spend and allows future media planning to be refined further.
Through its pioneering use of in-memory analytics, Kognitio has helped companies of all sizes gain greater insight from immense amounts of data in a fraction of the time and cost of competing solutions. This has become more important with the growth of Big Data, not only at major enterprises, but also at smaller, emerging firms where the ability to analyze data is at the very heart of their existence.
Big Data World is a two-day conference, designed to prepare senior marketing and IT executives with the strategies, intelligence and technology they need to handle Big Data effectively through a combination of strategic keynotes and technical 'how to' case studies, running alongside a large scale exhibition. Kognitio is a gold sponsor of the conference, which is being held in the historic St. Paul's section of London.
About Kognitio
Kognitio is driving the convergence of Big Data, in-memory analytics and cloud computing. Having delivered the first in-memory analytical platform in 1989, it was designed from the ground up to provide the highest amount of scalable compute power to allow rapid execution of complex analytical queries without the administrative overhead of manipulating data. Kognitio software runs on industry-standard x86 servers, or as an appliance, or in Kognitio Cloud, a ready-to-use analytical platform. Kognitio Cloud is a secure, private or public cloud Platform-as-a-Service (PaaS), leveraging the cloud computing model to make the Kognitio Analytical Platform available on a subscription basis. Clients span industries, including market research, consumer packaged goods, retail, telecommunications, financial services, insurance, gaming, media and utilities.
To learn more, visit http://www.kognitio.com and follow us on Facebook, LinkedIn and Twitter.
About TiVo Research and Analytics, Inc. (TRA)
TiVo Research and Analytics, Inc. (TRA), a subsidiary of TiVo Inc., is a leading media marketing and analytics software company whose products help advertisers, agencies and television networks improve advertising targeting, accountability and return on media investment within the Automotive, Consumer Packaged Goods, and Pharmaceutical industries, as well as a growing number of client CRM engagements. TRA's web-based Media TRAnalytics® platform matches the TV advertising households actually receive with the products the same households actually buy, enabling TRA clients to find "The Right Audience®" while providing an unmatched level of transparency, measurement, media planning/selling and improved ROI. TRA clients include Procter and Gamble, CBS, A&E Television Networks, ION Media, Oscar Mayer and Starcom MediaVest Group.
More information at: http://www.traglobal.com.